| | |
| --- | --- |
| [hellrider 31038] Wednesday, January 05, 2011 5:06:01 PM | |
ABBBBBBBBBBOOOOOOOOOOOOOUUUUUUUUUUUUUUUUUUUUUUUTTTTTTTTTTTTTTTTTTTTTTTTTTTTTTTTTTTT TOOOOOOOOOOOOOOOOOOOOOOOOO EXXXXXXXXXXXXXXXXXPPPPPPPPPPPPPPPPPPPPPLLLLLLLLLLLLLLLOOOOOOOOODDDDDDDDDDDDEEEEEEEEEEEEEEEEEEEEEEEEEEEE
| | |
| --- | --- |
| [hellrider 31038] Sunday, December 26, 2010 11:16:05 PM | |
AND CLASSIC LOGO ON THE TOP RIGHT HAND SIDE

HEELLLLLLLLLLL YEEAAAAHHHHHHHHHHHHHHHHHHHHHHH
WHAT A RUSH THINKING ABOUT IT
| | |
| --- | --- |
| [hellrider 31038] Friday, December 24, 2010 10:22:47 PM | |
ABBBBBBBBOOOOOOOOOOOOUUUUUUUUUUUUUUUUUUTTTTTTTTTTTTTTTTTTTTTTTTTTTTT TOOOOOOOOOOOOOOOOOOOOOOOOOOOOOO EXXXXXXXXXXXXPPPPPPPPPPLLLLLLLLLLLLLLLLLLOOOOOOOOOOOODDDDDDDDDDDEEEEEEEEEEEEEEEEEEEEEEEEEEEEEEEEEE ITTTTTTTTTTTTTSSSSSSSS COOOOOOMMMMMMMMMMMMMMMMMMMMMMMIIIIINNNNNNNNGGGGGGGGGGGG ATTTTTTTTTTTTTT UUUUUUUUUSSSSSSSSSSSSSSSSSSSSSSSSSSSSSSSSS





JUDAS PRIEST
MASTERS OF METAL
CONTINUING THE LEGACY
BACK AND WITH A VENGEANCE LIKE NEVER BEFORE
FULL ON AND IN OUR FACE
Edited at: Friday, December 24, 2010 10:27:27 PM
| | |
| --- | --- |
| [hellrider 31038] Friday, December 24, 2010 9:58:09 PM | |
CRANK THE IN YOUR FACE SIZE VIDEO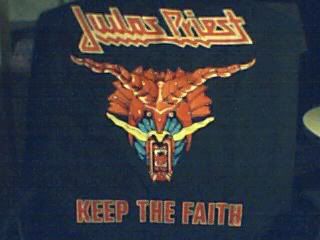 Edited at: Friday, December 24, 2010 10:01:35 PM
Edited at: Friday, December 24, 2010 10:02:32 PM
| | |
| --- | --- |
| [J.D. DIAMOND] Friday, December 24, 2010 5:09:23 PM | |
Yes I know it. This new year 2011 will be " BORING " . Whoopie the band is touring again and playing all the shit we just heard them play on the last 3 fucking tours. This band has gotton stale and unimaginative and now is just like Kiss was from 1999 to 2009 ten years of touring without a studio album,the sad thing is Kiss finally put one out no matter how lame it is(no I won't listen to it let alone buy it) they still finally put one out but that aint gonna be the case with Judas Priest. I just don't see how any of you can get excited about this upcoming boring tour without a new studio Lp,I just can't fathom it at all.

And whoo hooo we will get all the "trimmings" with another DVD of them playing breaking the law live oh boy just what I've always fucking wanted. One album......."1" normal quality british heavy metal album is all this band has made since Rob joined in 2004. Doesn't anybody else see anything wrong with this? Fuck guys does anybody else realize that we've been shafted here man,and the guys in Priest didn't even have the god damn common courtesy to give us all a god damn reach around!!

Because of the Nostradamus album and because of it's experimental elements it has starved us all of what we crave from this band in the first place,"METAL". With Turbo alot of people including myself freaked the fuck out and rightfully so,but at least they got pissed from the bad reviews and made Ram It Down which still wasn't satisfying fans so they brought in Painkiller. Well this isn't the case now in this day and age of the band,this time we got another Turboish album and there ain't no comming back from it and there aint no redeeming themselves or proving themselves to the metal community,they simply don't give a shit and because it its left this band "boring" and mundane,stale and burnt out.What a fuckin sheme.

And they didn't even have the god damn common coutesy to give us a fuckin reach around! lol!
[Show/Hide Quoted Message]
(Quoting Message by JT_Small_Deadly_Space from Friday, December 24, 2010 4:22:51 AM)
| | |
| --- | --- |
| [hellrider 31038] Friday, December 24, 2010 11:57:22 AM | |
WARNING

THE NEXT MIGHTY PRIEST BEAST METAL MONSTER IS COMING . WE ARE GETTING A DOUBLE WAMO BLAST IN THE FACE

SPEND YOU TIME WISLY PREPARING YOURSELFS
THIS IS NOT GOING TO BE THE ARRIVAL OF A FAIRY PRINCESS
BUT OF A NEW JUDAS PRIEST METAL RAGING BEAST READY TO BLAST YOU IN THE FACE SO HARD AND INTO THE WALL YOU WILL NEED A CRO BAR TO PRY IT OFF WHAT IS LEFT OF YOUR FACE

PREPARE TO HEAR SEE AND FEEL THE ULTIMATE IN METAL


JUDAS PRIEST
MASTERS OF METAL
CONTINUING THE LEGACY
BACK AND WITH A VENGEANCE LIKE NEVER BEFORE
FULL ON AND IN OUR FACE
| | |
| --- | --- |
| [Head banger] Friday, December 24, 2010 8:21:26 AM | |
| | |
| --- | --- |
| [JT_Small_Deadly_Space] Friday, December 24, 2010 4:22:51 AM | |
Yeah I hate to say it but Priest won't be making another album which to me is the biggest disappointment ever. They will be making another live DVD and CD (K.K. confirms this on his website in the questions for K.K. section) however I very much doubt there will be another studio album cause he leaves this out of his answer to one of his fans questions.

Here it is:

Hello "The Metal Gods Of Earth",I am a 30 year plus fan of Judas Priest, and the band, and Metal in general. I am now 43, and unemployed/laid off right now from my industrial sales career but I still come up with ideas or new concepts to help people, or myself cope with my unfortunate time off right now.
Iron Maiden, is also one of my very favourite metal bands as well.
As you know a lot of bands are touring together as a type of "reunion tour" of great bands from the seventies, eighties and nineties and today.

I came up with an idea overnight that I think could be a real money maker for you and your metal band. I believe metal fans all over the world, in general would love this concept below.

New 2011 Concert Tour/New 2011Album/DVD Concept:

Album Cover: Eddy, of Iron Maiden wearing a formal priest outfit, with a halo above his head, sitting behind an holy alter, in a old cathedral. Please use the current artist you used from the past. Album Colors: Black/Silver/Gold/Mid-night Blue/White glowing halo/collar/background stars.

Album/DVD Content: Top ten songs of both bands "LIVE"

Concert Concept: Both groups tour together performing each others songs, and performing songs together on a world tour and record these performances for the new live concept album.

Thanks for being a part in my life with your great music. Please feel free to contact me on this concept. Please give me your thoughts on this concept I came up with overnight.

Very Sincerely, Richard Harris II

K.K's response:ac

Hi Richard. I am sure some of your ideas would certainly wet the appetite of many fans. If nothing else I am sure that you will have a kick ass Priest tour next year with all of the trimmings, DVD etc. so hope to see you then.
| | |
| --- | --- |
| [J.D. DIAMOND] Friday, December 24, 2010 3:10:18 AM | |
Everybody would....well anybody with half a brain would. But it aint gonna happen,not this new year 2011 and not ever. There is no "keep the faith" in me left,this band has sucked all that out and into hellrider as he is more inspireing than the freaking band is at this point. They shouldn't call it the "farewell tour" they should call it the F.V.T. "Fun Vampires Tour" as Judas Priest has turned into fun vampires sucking the fun out of everything lately lol!
[Show/Hide Quoted Message] (Quoting Message by running wild from Thursday, December 23, 2010 11:40:44 PM)
| | |
| --- | --- |
| [the highway terror] Thursday, December 23, 2010 11:40:44 PM | |
I would like to see the band make an album that recalls the sin after sin and stained class albums but mixes in the intensity of albums like painkiller and angel of retribution
| | |
| --- | --- |
| [seventongueXXX] Monday, December 20, 2010 1:50:02 PM | |
I always thought Hell Bent for Leather was their best album - many different tones, fantastic mix, sounds really live in the studio. Retribution was incredible and "Demonizer" and "Hellraiser" were insane Priest tunes. I think Defenders, British Steel and others could have been out of this world if they opted for some different guitar tones and nixed the annoying drum machine sound (Ram it Down, etc.). Sad Wings really set the standard for Heavy Metal songwriting, playing and vision. I hope the last album is insane. (Are the Japanese CDs going to feature extra songs like they always do? I never figured that out.)
| | |
| --- | --- |
| [hellrider 31038] Friday, December 10, 2010 11:59:14 PM | |
ABBBBBBBBBBBOOOOOOOOOUUUUUUUUUUUTTTTTTTTTTTTTTTTTTTTTT TOOOOOOOOOOOOOOOOOOOO EXXXXXXXXXXXXXXXXPPPPPPLLLLLLLLOOOOOOOOOOOOOOOODDDDDDDDDDDDEEEEEEEEEEEEEEEEEEEEEEEEEEE ITTTTTTTSSSSSSSSSSSSS COOOOOOMMMMMMMMMIIIIIIIINNNNNNNNNGGGGGGGGGGGGGGG ATTTTTTTTTTTTTT USSSSSSSSSSSSSSS
| | |
| --- | --- |
| [hellrider 31038] Friday, December 10, 2010 8:22:16 PM | |
| | |
| --- | --- |
| [guitardude] Friday, December 10, 2010 8:01:40 PM | |
| | |
| --- | --- |
| [hellrider 31038] Friday, December 10, 2010 6:49:55 PM | |
ITS COMING MAN I DONT NO WHEN BUT ITS COMIN NEXT MIGHTY PRIEST BEAST METAL MONSTER ALBUM
KEEP THE FAITH MY METAL BROTHER
AND WITH OUR FIST IN THE AIR

JUDAS PRIEST HEAVY MEEEEETTTTT TTTTAAAAAALLLLLLLLLLLLLLL

[Show/Hide Quoted Message] (Quoting Message by J.D. DIAMOND from Wednesday, December 08, 2010 4:42:43 AM)
| | |
| --- | --- |
| [RobHalford Rocks] Wednesday, December 08, 2010 1:12:54 PM | |
Well I for one would like to take this opportunity to thank the guys in the band for a great run in the world of heavy metal. I've admired the speed-quickness of this band for a long time now. Come on people, stop whining and carrying on about their career decision, if they want to retire then it's their decision to do so and not ours. I find some of these post to be very rude, vile, and despicable about their retirement decision and shows extreme disrespect to the guys and it makes me sick. I not going to call out names here but you know who you are. All of this is very detremental to this website that could possibly be closed at the end of the final Epitaph tour or even sooner. They deserve better than this and you know it. I guess my final thoughts on this subject are to suck it up and show some respect.
Edited at: Wednesday, December 08, 2010 1:32:46 PM
| | |
| --- | --- |
| [Budred] Wednesday, December 08, 2010 7:37:57 AM | |
"The End"

...roll the credits!
| | |
| --- | --- |
| [J.D. DIAMOND] Wednesday, December 08, 2010 4:42:43 AM | |
Am I pouting about Judas Priest hanging up the leathers without a new studio album? You bet. Is it fair to the band? Nope. Am I being selfish? Yep. Do I give a shit? Nope. I'm sorry about my rants but I'm losing everything over here and now there goes my favorite band without one more record and it just frys my fucking ass big time.

Fuck man Hellrider we have been waiting for this next Priest beast metal monster of a studio album ever since we both first heard Nostradamus the week it was released and now to read this shit,I highly doubt they would tour old songs,then record a new studio album,then retire....the odds are stacking up against it Hellrider and this is why I'm frustrated. FUCK! I'll accept the fact that I think we've lost the war of waiting for the new album hellrider but for me this lame fucking year 2010 can't get over quick enough for christ's sake.
[Show/Hide Quoted Message] (Quoting Message by hellrider 31038 from Wednesday, December 08, 2010 12:45:28 AM)
| | |
| --- | --- |
| [J.D. DIAMOND] Wednesday, December 08, 2010 3:55:03 AM | |
Oh pay no attention to this asshole Hellrider,,,,"boo fucking whooo" I bashed his favorite band whaaaaaa and called them weak and fucked ect....his whole world is coming to an end because J.D. said Priest sucks and are dead booo fucking whooo. I know there are tons of loyal fans here,Guido,Hellrider,ect..the list goes on and on. Its my right to bash the band if I want to,if the guys in Priest can't take it,then they should of chose another career.

Judas Priest are my all-time over-all favorite band but the last 3 years ever since Nostradamus,they bore me and I am not interested in them anymore without a brand new Studio LP. Its my opinion,not the rest of the forums I get that. This band hasn't really done "shit" after the release of 1990's Painkiller.

When Rob came back they should of knuckled down and went to work in the studio,instead they milked it and have milked Nostradamus for 3 years,the british Steel tour inbetween....I just think its sad that after Painkiller they have only released one album with Rob that was worth a shit,in Hellrider's opinion they haven't released anything worth a shit since Painkiller.

Its very disappointing and discouraging and uninspireing. Why the fuck would I want to go see them live for,what a "tease" that would be to see them cranking out loud shit thinking they should be in the studio making ONE more last fucking record,is that so god damn much to ask for fer christ's sake? Jesus Christ this band is so inconsistant.

But I do realize that many people here and around the world think otherwise and would love to see them one last time,good for those people,have at it.I won't be a part of it.

To go out and retire with Nostradamus being thier last album of all time is a joke and its utterly unacceptable for me personally.Can I do anything about it? Nope. Its just sad when they lead us to belive that there would be another studio album,and now there won't be. I have lost interest in this once great band,I have NO desire to see them "one last time" or to follow anything they will be doing from here on out.

I'll still post here because I am a heavy metal fan and I'll be discusing heavy metal music with other heavy metal fans and if a jack off loser like "tasnam1" has a problem with it then they know what they can do.
There still is Saxon and Motorhead,they both are releasing studio albums early 2011 and if they chose to retire then at least thier fans get one more studio album to have.
[Show/Hide Quoted Message] (Quoting Message by hellrider 31038 from Wednesday, December 08, 2010 12:45:28 AM)
| | |
| --- | --- |
| [hellrider 31038] Wednesday, December 08, 2010 1:01:08 AM | |