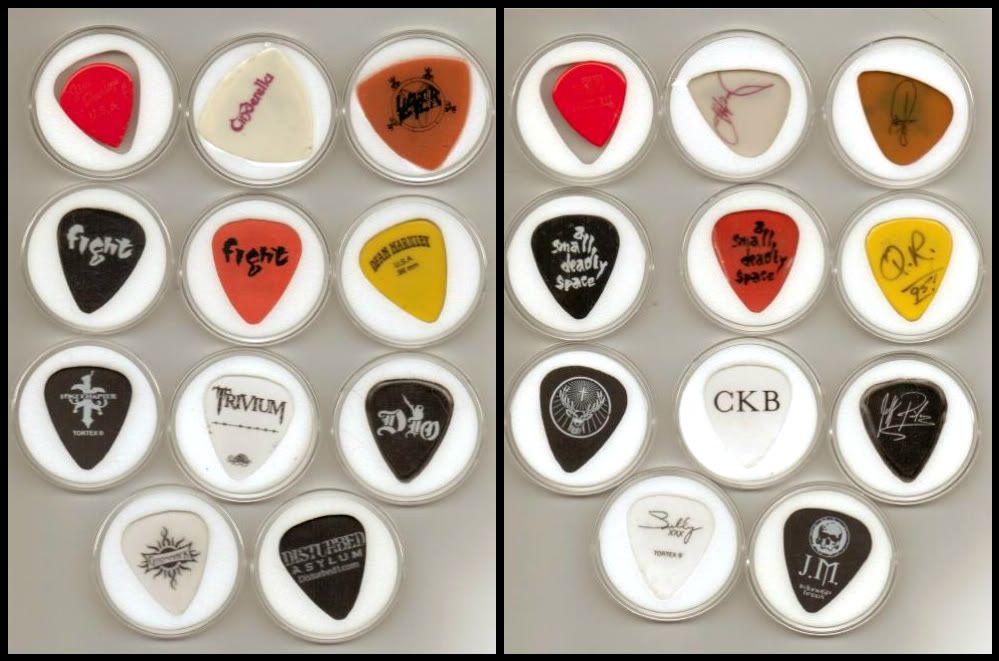 @HRMG, I would like to extend a big


THANK YOU!!!
for turning me on to those pick cases.. Now all my picks are in cases and I have one left.(maybe a final Priest pick?)

row 1. Dangerous Toys, Cinderella, Slayer
2. Fight, Fight, Quiet Riot
3. Lost Chapter, Trivium, Dio
4. Godsmack, Disturbed
Some may look like doubles from my last pic of picks. They're not. Some bands I was lucky enough to get more than one.
Take care all. Peace!