@HRMG


I wasn't sure where to post this. To keep from cluttering up the site with my pics I figured here was best.
Thank you very much for turning me on to those pic cases. They are too cool, I love them.I have to order
another dozen but here's what I got. Thanks again!!!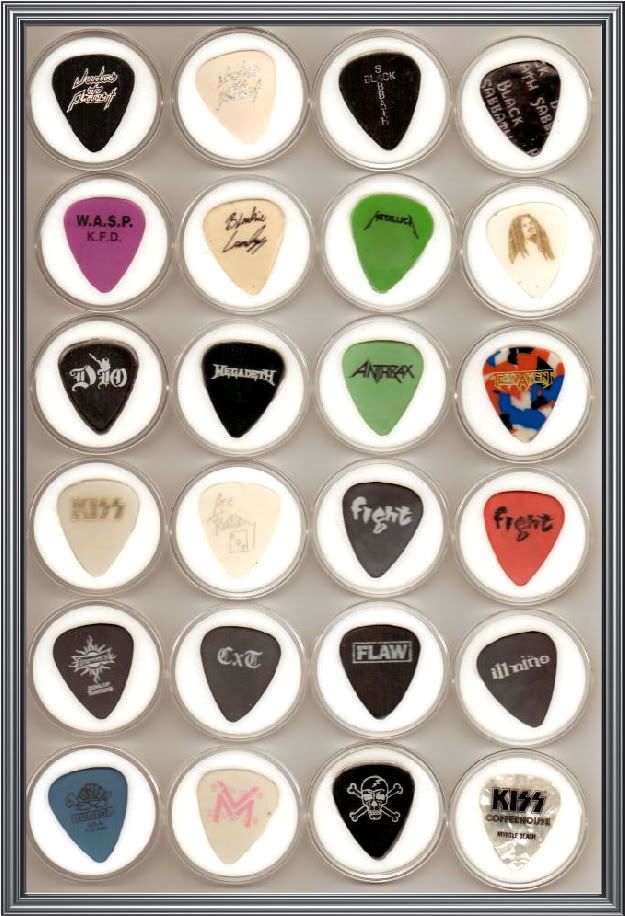 row 1. Glen Tipton(Judas...) - Ian Hill(Judas...) - Tony Iommi(Sabbath) - Tony Iommi(Sabbath)
row 2. Chris Holmes(Wasp) - Blackie Lawless(Wasp) - James Hetfield(Metallica) - Dimebag(Pantera)
row 3. Tracy G.(Dio) - Marty Friedman(Megadeth) - (?)(Anthrax) - Alex Skolnick(Testament)
row 4. Gene Simmons(Kiss) - Ace Frehley(Ace) - (?)Fight) - (?)(Fight)
row 5. Tony Rombola(Godsmack) - (?)Crazytown) - (?)Flaw - (?)(Ill Nino) -
row 6. (?)Hed(p.e.)) - Vinnie Moore(Vinny...) - Rachel Bolan(Skid Row) - Fr/ Kiss Coffee House