| | |
| --- | --- |
| [Bazookajoe_666] Friday, October 01, 2010 1:36:55 PM | |
Hey man don't lose faith! Look at that song The Mower Rob created for the new Halford album. That is the most brutal song Rob's ever sang on, and features some of his most intense vocals, which were recorded IN 2010. And AOR and Nostradamus? They've both got some roaring fast and screaming tracks on there. Priest will always be able to deliver the goods, the band themselves said the next album they do could be a return to the classic Priest sound after touring with British Steel so much.
[Show/Hide Quoted Message] (Quoting Message by J.D. DIAMOND from Friday, October 01, 2010 2:30:01 AM)
| | |
| --- | --- |
| [J.D. DIAMOND] Friday, October 01, 2010 2:30:01 AM | |
I too do not care for his solo stuff that much either. I don't like 'Fight" at all,not even one song.I don't like "Two" either,I only like 2 songs off Ressurection "Ressurection the song" and "The One You Love To Hate",all the other tracks I just don't care for. The Crucible album I do like,there are a couple of tracks on that LP that I don't like,but I sure can find 8 songs I do like.

I do not like any of the Halford 3 christmas album (yuK) not even "Get Into The Spirit"....too "blah" for my tastes. I haven't really heard all of the new album yet,but so far I do not like the song "Made Of Metal" . I guess I just don't like the band "Halford" that much. I do feel 100% we will NOT be getting a new Judas Priest album in 2011. Yes they will tour like the band says,but they will find something to tour like the 30th aniversary of Screaming For Vengeance that Rob talked about,he didn't say it was etched in stone but he was talking about it. If they do that,they wouldn't even have to make an album.

I really don't think K.K. & Glenn are into making another album right now. This is why Halford is doing what he is doing. I don't blame the members for not wanting to record an album,but as a fan it is getting "old". I think in early to mid 2012 they will be ready for something,but by then all 4 members will be in thier 60's,can they crank out a Painkiller style album then? Glenn will be 64 years old in 2012?


[Show/Hide Quoted Message] (Quoting Message by Brian_Evans from Thursday, September 30, 2010 9:25:17 PM)
Edited at: Friday, October 01, 2010 2:30:22 AM
| | |
| --- | --- |
| [Brian_Evans] Thursday, September 30, 2010 9:25:17 PM | |
Halford has to many irons in the fire. I think he should forget this solo thing and just concentrate on Judas Priest. Concentrate on an all out full blown Judas Priest metal cd. I'm just not that interested in the solo stuff.
| | |
| --- | --- |
| [spapad] Thursday, September 30, 2010 7:16:24 PM | |
You might be right J.D. ..............Disheartening. But please, don't give up Painkiller, give us something Epic! way over PK.
[Show/Hide Quoted Message]
(Quoting Message by J.D. DIAMOND from Thursday, September 30, 2010 2:12:02 PM)
| | |
| --- | --- |
| [hellrider 31038] Thursday, September 30, 2010 4:36:24 PM | |
yeah but they have said there will be a tour 2011 but they have not said with what.never know COMMANDER could BE
THE NEW METAL MONSTER. IVE HEARD THE METAL GOD LIKES TO KEEP BUSY

I PRRRRRRRAAAAAAAAAAYYYYYYYYYY FOR DEEEEELLLLLIIIIIVVVVVVVEEEERRRAAANNNNNNCCCEEE
[Show/Hide Quoted Message] (Quoting Message by J.D. DIAMOND from Thursday, September 30, 2010 2:12:02 PM)
| | |
| --- | --- |
| [J.D. DIAMOND] Thursday, September 30, 2010 2:12:02 PM | |
I'm 100% convinced that we will not get a new album in 2011 hellrider,100% convinced. This band is too excruciatingly slow at releasing material,so slow that with this new Halford record and tour ect...there just is no way that the new album will be ready for 2011,just "no way in hell".

Its fucking "sad" hellrider...fucking 'sad" that they have to take 4 long fucking years to put out a fucking studio album. They are doing it for $money reasons because they get more stupid cash for touring the world blah blah blah,don't they have enough money already for christ's sake?

I mean come on dudes,there are hungry fans out there for metal and a "Halford" release just isn't going to hold us over. Now,we won't see an album till 2012. Think about it: Halford will be touring his band till at least the middle(June) of 2011 and then he himself will need to take a break before Priest does something. Fuck. Even if they put a message on the website that they are working on a new album,it still won't come out till 2012. So you'll be requesting a new metal monster for 12 straight months in 2011 hellrider. The band should bag these long tours and make a few more metal albums while they are still active,but they simply will not.

We both were dreading a Nostradamus tour,and now thats not the doom of the next release taking so long....its the Halford solo project,fuck who would of thought? Shit. I just wish they were more like Motorhead and Saxon with releasing new albums,fuckin A man.
[Show/Hide Quoted Message] (Quoting Message by hellrider 31038 from Tuesday, September 28, 2010 9:33:00 PM)
| | |
| --- | --- |
| [hellrider 31038] Tuesday, September 28, 2010 9:33:00 PM | |
personally i think there is a good chance THE MIGHTY PRIEST BEAST METAL MACHINE WILL UNLEASH SOMETHING ABOUT THIS NEXT NEW ALBUM METAL MONSTER PAAAAAAAAAAAAINKILLLLLLLLLLLLER STYLE VERY SOON THEY COULD RAM A SAMPLE AND OR THE NEXT ALBUM CREATURE OR SOMETHING IN OUR FACE ANYTIME I FEEL IT MAN..COULD COME ON HEAR TOMMORO AND BE BLASTING A 30 SECOND CLIP SCREAMING OUT HOOOLLLLLLYYYYYYYY FUUUUCCCC?????????????????? TOMMORO WHEN WE COME HERE FOR ALL WE KNOW.

CAN YOU IMAGINE

HOOOLLLLLLLLLLLLLLLLLLLYYYYYYYYYYYY FUUUUCCCCCCC?????????????????????????????????
[Show/Hide Quoted Message] (Quoting Message by J.D. DIAMOND from Tuesday, September 28, 2010 1:56:28 PM)
| | |
| --- | --- |
| [hellrider 31038] Tuesday, September 28, 2010 9:20:16 PM | |
| | |
| --- | --- |
| [J.D. DIAMOND] Tuesday, September 28, 2010 8:17:58 PM | |
Nah,I paid the Priest guys a couple of bucks to record it LOL! Ha,you've got to admit that there are more people that like the LP than you thought! lol!
[Show/Hide Quoted Message] (Quoting Message by hellrider 31038 from Tuesday, September 28, 2010 7:04:04 PM)
| | |
| --- | --- |
| [hellrider 31038] Tuesday, September 28, 2010 7:26:30 PM | |
BRING ON THE NEW MIGHTY PAAAAAAAAAAAAAINKILLLLLLLLLLLLER STYLE HEAVY MEEETTT TTTAAALLL MONSTER


SCREAMING IT OUT WITH MY FIST IN THE AIR OH FUC? YEAH

BRING IT ON, PRIEST PRIEST PRIEST PRIEST PRIEST

FULL ON IN EVERY WAY INNNTTTTEEEEENNSSSSEEEEEE MAASSSSSSSSSSSSIIIVVVVVEEEE POOOOOOWWWWWWEEEEEERRRRRRRRRRRRRRRRRRRRRRRRRRRRRRRRRRRRR
AAAAAAAAAAAHHHHHHHHHHHHHHHHHHHHHHHHHHHHHHHHHHHHHHHHHHHHHHHHHHHHHHHHHHHHHHH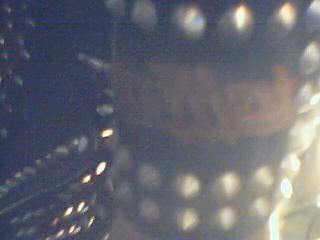 [Show/Hide Quoted Message]
(Quoting Message by hellrider 31038 from Tuesday, September 28, 2010 7:18:31 PM)
| | |
| --- | --- |
| [hellrider 31038] Tuesday, September 28, 2010 7:18:31 PM | |
BRING ON THE NEW MIGHTY PAAAAAAAAAAAAAAAINKILLLLLLLLLLLLLER STYLE HEAVY MEEETTT TTTAAALLL MONSTER
| | |
| --- | --- |
| [hellrider 31038] Tuesday, September 28, 2010 7:18:24 PM | |
BRING ON THE NEW MIGHTY PAAAAAAAAAAAAAAAINKILLLLLLLLLLLLLER STYLE HEAVY MEEETTT TTTAAALLL MONSTER
| | |
| --- | --- |
| [hellrider 31038] Tuesday, September 28, 2010 7:18:12 PM | |
BRING ON THE NEW MIGHTY PAAAAAAAAAAAAAAAINKILLLLLLLLLLLLLER STYLE HEAVY MEEETTT TTTAAALLL MONSTER
| | |
| --- | --- |
| [hellrider 31038] Tuesday, September 28, 2010 7:18:05 PM | |
BRING ON THE NEW MIGHTY PAAAAAAAAAAAAAAAINKILLLLLLLLLLLLLER STYLE HEAVY MEEETTT TTTAAALLL MONSTER
| | |
| --- | --- |
| [hellrider 31038] Tuesday, September 28, 2010 7:17:57 PM | |
BRING ON THE NEW MIGHTY PAAAAAAAAAAAAAAAINKILLLLLLLLLLLLLER STYLE HEAVY MEEETTT TTTAAALLL MONSTER
| | |
| --- | --- |
| [hellrider 31038] Tuesday, September 28, 2010 7:17:50 PM | |
BRING ON THE NEW MIGHTY PAAAAAAAAAAAAAAAINKILLLLLLLLLLLLLER STYLE HEAVY MEEETTT TTTAAALLL MONSTER
| | |
| --- | --- |
| [hellrider 31038] Tuesday, September 28, 2010 7:17:43 PM | |
BRING ON THE NEW MIGHTY PAAAAAAAAAAAAAAAINKILLLLLLLLLLLLLER STYLE HEAVY MEEETTT TTTAAALLL MONSTER
| | |
| --- | --- |
| [hellrider 31038] Tuesday, September 28, 2010 7:17:35 PM | |
BRING ON THE NEW MIGHTY PAAAAAAAAAAAAAAAINKILLLLLLLLLLLLLER STYLE HEAVY MEEETTT TTTAAALLL MONSTER
| | |
| --- | --- |
| [hellrider 31038] Tuesday, September 28, 2010 7:17:26 PM | |
BRING ON THE NEW MIGHTY PAAAAAAAAAAAAAAAINKILLLLLLLLLLLLLER STYLE HEAVY MEEETTT TTTAAALLL MONSTER
| | |
| --- | --- |
| [hellrider 31038] Tuesday, September 28, 2010 7:17:03 PM | |
BRING ON THE NEW MIGHTY PAAAAAAAAAAAAAAAINKILLLLLLLLLLLLLER STYLE HEAVY MEEETTT TTTAAALLL MONSTER