| | |
| --- | --- |
| [\~AuntieB~/] Sunday, May 01, 2016 9:14:59 AM | |
LOL ... I missed it?!

Thanks for thinking of me, after all these years UncleG and Vail :) With all the trauma surrounding 4/20 (lol) it's sometimes difficult to celebrate. But I find a way \m/

(A side note: I saw on FB that the band was celebrating 4/20 as the band's new 'rebirth(day)' with Richie. Had me scratching me head. Then I got downright pissed. 4/20/11 was the day that for me will live in infamy. I woke to read well wishes (here on the board). And then I saw it. The POST. Needless to say I promptly made an ass of myself posting that had Richie accepted the role on 4/20, would that not make the whole affair 'foretold'? In my mind, another ill advised promo attempt.)

Thanks again for the greets! Hope all are well \m/



[Show/Hide Quoted Message] (Quoting Message by guidogodoy from Wednesday, April 20, 2016 7:57:10 PM)
| | |
| --- | --- |
| [Vaillant 3.0] Wednesday, April 20, 2016 9:23:13 PM | |
| | |
| --- | --- |
| [666ozzypriest666] Wednesday, April 20, 2016 8:13:36 PM | |
| | |
| --- | --- |
| [666ozzypriest666] Wednesday, April 20, 2016 8:12:58 PM | |
| | |
| --- | --- |
| [666ozzypriest666] Wednesday, April 20, 2016 8:11:18 PM | |
No one is here hhaa hhaa haaa !!
| | |
| --- | --- |
| [guidogodoy] Wednesday, April 20, 2016 7:57:10 PM | |
MUST give a shout-out to Auntie B! Oddly enough, Rocky Horror was on last night! LOL!!

Hope you had a wonderful day!
| | |
| --- | --- |
| [Vaillant 3.0] Tuesday, April 05, 2016 11:40:15 PM | |
Happy Birthday to all the awesome April-born metal maniacs!!!
April Birthdays

4/5 Sammie
4/5 ShadowVT
4/7 Halford's Doll
4/11 The Metallion
4/11 Ayesha72
4/15 Judas Floyd
4/15 Judas Deth
4/18 Budred
4/20 Bev
4/21 kpholmes
4/24 Necroticist
4/25 Rock'N'Roll_4_life
| | |
| --- | --- |
| [guidogodoy] Tuesday, March 08, 2016 9:18:10 PM | |
Why, here is ol' Mickecie himself!! LOL!!!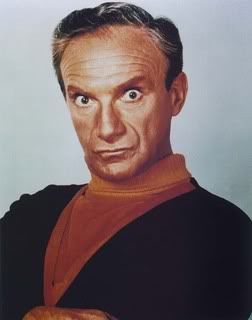 | | |
| --- | --- |
| [Vaillant 3.0] Tuesday, March 08, 2016 6:14:52 PM | |
Happy Birthday, DF and Netanyah! Hope you both have a good one!
| | |
| --- | --- |
| [guidogodoy] Tuesday, March 08, 2016 5:31:38 PM | |
A BIG Happy Birthday to you, Deep Freeze. Keep on rockin,' my friend.
| | |
| --- | --- |
| [666ozzypriest666] Monday, March 07, 2016 12:36:31 AM | |
This is the day when my soul and heart breaks for all time - without him I am not interested in this SITE no more - and WITHOUT HIM -
I AM NOT INTERESTED IN JUDAS PRIEST AND IN ANYTHING NO MORE!! I AM JUST HURTED; DISAPPOINTED AND MY SOUL AND HEART IS BROKEN FOR THE REST OF MY LIFE!! THANK YOU!!
| | |
| --- | --- |
| [666ozzypriest666] Monday, March 07, 2016 12:32:42 AM | |
Today is Boogie´s and my Birthday - cause he joined the page exactly 3 years ago and he left now - thanks a lot!!
Thank you very much!! I will never forget you this!!
| | |
| --- | --- |
| [Vaillant 3.0] Friday, March 04, 2016 5:37:15 PM | |
Happy Birthday to all the March-born metal babies!!!


March
3/8 Deep Freeze
3/8 Natanyah99RobH8
3/9 Metal Meltdown
3/13 Phantom A6
3/28 Dawnflint
3/31 Son of a Gun
3/31 Cobras-Aura
| | |
| --- | --- |
| [666ozzypriest666] Tuesday, March 01, 2016 11:53:09 AM | |
On the 7th of March it is our Birthday. On this date 2013 the love of my life joined this site. ---- ON THE 7TH OF MARCH I HAVE MET THE LOVE OF MY LIFE! http://www.dailymotion.com/video/x123o7w_maggie-reilly-only-love_music
| | |
| --- | --- |
| [spapad] Wednesday, February 24, 2016 8:29:18 AM | |
Just a cautionary tale that is true. Not saying anything on your experience is the same.

| | |
| --- | --- |
| [666ozzypriest666] Wednesday, February 24, 2016 7:46:58 AM | |
CAN PROVE THIS IS NOT THE CASE!! I HAVE NEVER WRITTEN TO YOU ANY PM'S --- I STILL WANT TO WRITE ALL OFFICIAL (BUT NOT ANY TOO PRIVATE DETAILS/ ONLY TO MAKE ALL CLEAR WHAT HE REALLY WANTS!) THAT HE CAN READ ALL WHAT I WRITE AND I GIVE HIM THE POSIBILLITY TO TALK OPEN WITH YOU IF HE WANTS!
| | |
| --- | --- |
| [666ozzypriest666] Wednesday, February 24, 2016 7:43:22 AM | |
I think if he is able to write on this site - we should be able to ask him to know more about him!! I was many days too late with my Birthday wishes to him - I know my son is very closed too but very honest to me - Boogie has the same zodiac sign like him He thinks I am with you and made him bad when I told you about his low self confidence what I assume cause he has made always bad himself - he should love himself to be able to love another one. I really analyse his personallity and I am very curious of him. Besides I think he is upset that I have forgotten his Birthday - he seem to me easy offended cause he logged in yesterday to read his private Birthday wishes from me to him and told me his Birthday is many days ago - now I can remember when it is. I am really sorry for it. I really take him like he is, but it's a hard work to get him more open and closer to me... has he ever written to any one of you personally? He thought I write to you what you
| | |
| --- | --- |
| [666ozzypriest666] Wednesday, February 24, 2016 7:26:25 AM | |
Boogie was always very closed about intim details what I really accept and aprecciate - so I know he would not be open to any other woman so easy too - it has all advantages and disadvantages - he does not want any controls or proofs - but I think he is no gay and has no family cause I know he is turned on very much of me like all the other guys on fb were too... BUT I need more than this and not any other guy only him --- I did aprecciate on him very much if he is closed to others so I know I could have him for myself and he has never told me what to do - it was all my free will. I am sure he reads what we write ... I SAY IF THERE IS A WILL THERE IS A WAY BUT IT NEEDS BOTH OF IT - THEN IT IS ALL POSSIBLE!!
| | |
| --- | --- |
| [666ozzypriest666] Wednesday, February 24, 2016 6:59:47 AM | |
He could imagine to meet me and to do all with me - I will see now if he really is going to realize all with me. If not I think he is just a dreamer with no ambitions to do anything more - maybe he is too scared of a new relation (I would not tell you about his life story what I know in every detail from him) or he is just afraid to tell me more in fact of it I could tell all other people official and because of it and generally he is very closed. I am not sure if he is just very closed or if he has really something to hide - but I will find it out soon. IF HE GOES AWAY FOR ALL TIME IT SAYS ALL - IF HE REALLY LIKES ME HE NEEDS TO TRUST ME LIKE I NEED TO TRUST HIM AND TO OPEN HIMSELF MORE TO ME LIKE I WOULD DO! Infact of this I am agree witb you, Spa.
| | |
| --- | --- |
| [666ozzypriest666] Wednesday, February 24, 2016 6:27:08 AM | |
I would not tell you anything personal about him like his Birthday, his age or his name or something about his other forum where he writes that he can trust me - I would not tell you any thing what I am sure Boogie would not like... if he wants to tell you when he has Birthday - the correct date - he will do it - but I have written to him I need clearness and to come closer to him that I can trust him - it is not really an ultimatum cause I let him all the time he needs for - BUT if he would go away now or still nothing for us - for it - I know something is wrong when he hides me too much. IF HE REALLY LIKES ME MUCH LIKE HE SAID - he would do something for it to take me closer after such a long time - I will see now - but I will never write with those fans here which insult all the time and don't accept our opinions. VAIL did set a REALLY BIG SIGN about friendship. VAIL you can be proud of you - you and Angel are very different as all the others here - Spa stopped to in fact of it she was very curious of me and Boogie she wanted to know why I love Boogie so much and why I trust him - I was not afraid to tell you this without any insults cause I can be polite to whom who deserves it and I have nothing to hide about myself!