| | |
| --- | --- |
| [metalmaz] Tuesday, February 24, 2009 9:16:46 AM | |
I'm not sure Rob even got changed when he left stage. Glen and KK also kept walking off, what was the point in that?
I don't expect Rob to do star jumps and dash everywhere. but I'd rather he stood still than "prowl" aimlessly.

Don't get me wrong, I really enjoyed the gig, but Rob really needs to work on his stage persona.

Still love them though. Great band, great night,
| | |
| --- | --- |
| [Senior Rocker] Tuesday, February 24, 2009 7:48:51 AM | |
Maz/DF very well presented comments from you both & I agree with a lot of what you say. Saw the boys this year at the Bham UK gig and my only slight criticism in addition to those raised by you guys was why did Rob keep leaving the stage so frequently to change? In my view it dampened the atmosphere in the hall. Had Rob stayed on stage and interacted with the crowd more it would have maybe avoided the "quietness" of the fans in between songs. Unfortunately I was in the seats this time round & you are not allowed to stand and loosen-up or you get ejected. Bit strange being at a Priest concert & having to stay seated.

Some reviewers have passed comments about how quiet the Brum crowd were & I think this may have been a contributory factor. That said I was not disappointed; they are STILL the GREATEST METAL band in the world and always leave me semi-deaf, satisfied and relieved of my metal hunger for a day or two. Rock on
Edited at: Tuesday, February 24, 2009 7:59:08 AM
| | |
| --- | --- |
| [Deep Freeze] Tuesday, February 24, 2009 6:12:29 AM | |
Very interesting observations, maz. Thank you so much for the review.

So, they are still doing the same show from last year. No surprise there. I took special note of your comments about Rob. His "lumbering around". His "singing to the floor". The song on the "throne" bit. I recall the AoR tour in the summer of '05. Great show. The Princess pointed out to me that Rob still had a lot of passion in his face but he was showing his age. His movements were labored and, of course, his voice was good but not what it used to be. I remember commenting back then that age comes for us all and, at nearly sixty, Rob certainly could not be expected to bound about on the stage like a twenty-something.

In Vegas last year, and at a few other shows in '08, Rob was making comments that clearly displayed a sense of tiring. "The Priest is back...again", he declared. That stuck with me. "Again". I understand that he is getting older. I also understand that he has other things going on in his life. Could it be that he is tired? That he has reached that point where he would rather do those "other" things? I hope not, but I cannot say that I would be surprised.

The bit he does on the throne during the show is silly..for me. Campy. Goofy. I hope that it is meant to be this way. I hope they are not looking for a dramatic upswell at that moment in the show and, far more importantly, I hope it is not a sign of what to expect should they do a complete Nostradamus show. Someone said it was a "Spinal Tap" moment. I agree. When it comes to a Priest show, I much prefer them to keep to the music and avoid the theatrics. I do realize it is part of entertaining but, at their age, they are not really a "Gwar" type act. Priest is about the music. Honestly. I am fairly certain that the hardcore fans wll agree.
[Show/Hide Quoted Message] (Quoting Message by metalmaz from Monday, February 23, 2009 11:44:43 PM)
| | |
| --- | --- |
| [metalmaz] Monday, February 23, 2009 11:44:43 PM | |
Went to Wembley . A pretty good turnout and an enthusiastic crowd

Didn't see Testament, but enjoyed Megadeth, although it took them a couple of songs to warm up.

Priest were great. They started with Prohecy , one of the better songs from Nostradamus, ansd I have to say Rob's tin foil outfit was iinteresting and throughly 80's.

For the vast majority of the show Priest stuck to what they do best, good old heavy metal. Hell Patrol, Electric Eye, Painkiller, Rock Hard Ride Free, Breaking The Law, Metal Gods, Sinner etc. At one stage , Rob reduced the many people to gales of laughter when he was wheeled on in a chair by someone dressed up as a monk and sang The 4 Horseman. Strange, but you can always expect Rob to do something different!


Musically the band was as tight as a drum. Rob's voice isn't quite what it used to be, but he was still pretty good. I do have to say, I really don't like the way he lumbers around on stage. The continually walking from side to side of the stage or "singing to the floor" isn't a great way to interact with the crowd.

However that aside, it was a great show. Priest was far far better than in 2005 when I saw them in Hammersmith. Really enjoyed it.


| | |
| --- | --- |
| [shirls.n] Monday, February 23, 2009 9:03:31 AM | |
| | |
| --- | --- |
| [Senior Rocker] Monday, February 23, 2009 4:51:32 AM | |
MetalDog & Shirls - perhaps if there is enough interest from us on here and tour fans the people responsible for organising the venues may at least have a look at the Symphony Hall ! Looks like your the man MetalDog with your contacts to set the ball rolling for us all.
| | |
| --- | --- |
| [spapad] Sunday, February 22, 2009 7:33:15 PM | |
JP is back online! Thank you Murray!!!!
| | |
| --- | --- |
| [Metal Dog] Sunday, February 22, 2009 11:07:55 AM | |
Re: Nostradamus concerts, Rob Halford told me that Priest are keen to do a full performance of Nostradamus at the Royal Albert Hall in London.

No other venues were mentioned but who knows? Priest at the Symphony Hall in Birmingham, England, would also be pretty cool :O)

I feel a long weekend in London coming on...

METAL DOG
| | |
| --- | --- |
| [Metal Dog] Sunday, February 22, 2009 11:00:56 AM | |
astarup - to answer your question, the official times given for the Birmingham gig were:

Doors open: 5pm
TESTAMENT: 6.20pm (this was 6.30pm)
interval: 7.00pm
MEGADETH: 7.30pm
interval: 8.30pm
JUDAS

PRIEST

: 9.00pm
Finish: 11.00pm (they finished about 10.40pm)

Hope this helps!

METAL DOG
| | |
| --- | --- |
| [shirls.n] Friday, February 20, 2009 8:10:44 AM | |
Oh can you imagine it... Judas Priest doing the Albert Hall now that would be something very very special.

Poked my head round the door of Symphony Hall when it first opened which was years ago can't remember how big it is inside. Symphony Hall would be nice though, home turf and all that
[Show/Hide Quoted Message] (Quoting Message by Senior Rocker from Friday, February 20, 2009 1:08:39 AM)
| | |
| --- | --- |
| [PrettyTiedUp] Friday, February 20, 2009 5:29:36 AM | |
2 TICKETS TO WEMBLEY TOMMORROW
due to the fact my daughter is very ill n in hospital we cant go to see Priest at Wembley tommorrow if there is any 1 in the Southampton area tht wood like the tickets (standing) we r willin to seel thm 4 jst £10 each as we would like them to go 2 a good home message me on here will check hourly or email me on [email protected] cheers n ne1 thts going have a good time Im soooooooooooooooooo jealous
| | |
| --- | --- |
| [Senior Rocker] Friday, February 20, 2009 1:08:39 AM | |
Yes, I'm with you Shirls - would love to see the lads again at Cardiff but in these recessionary times............

A night of Nostradamus would be awesome, I too am well into the album now, must confess to start with thought it was a bit odd for Priest but perseverance prevails - I would love to see tham at the Symphony Hall in Brum but I suspect that maybe a bit too small a venue but the acoustics there is excellent. The Albert Hall in London would also be awesome - give us plenty of notice for the event so we can save some coppers. Priest rule
| | |
| --- | --- |
| [shirls.n] Thursday, February 19, 2009 4:26:03 PM | |
if I could afford to do Cardiff I'd be there tomorrow night. Unfortunately its a no no
.

Really enjoyed Birmingham last Saturday, had been 18 yrs since I'd seen them loved every minute of it

And as for a Nostradamus night.... I'd so love that. I know there are some people who aren't keen on the album, but personally I think its a work of art
Edited at: Thursday, February 19, 2009 4:32:35 PM
| | |
| --- | --- |
| [situationroom] Thursday, February 19, 2009 3:55:20 PM | |
Awesome pics...sounds like all have enjoyed seeing the Priest once more.....rumours are strong that we will be hearing about a Nostradamus extravagansa date or dates in the near future.....Guys, if you decide to do it...Make it Belfast!!!!
| | |
| --- | --- |
| [astarup] Thursday, February 19, 2009 3:21:26 PM | |
Thanks for the info :o) I appriciate your help ... However Om looking for the timetable for the European Priest Fest show, that are now touring. Can anyone remeber the running time in total?
Thanks
[Show/Hide Quoted Message]
(Quoting Message by devils_child from Sunday, February 15, 2009 4:43:17 PM)
| | |
| --- | --- |
| [Bev] Thursday, February 19, 2009 12:11:42 PM | |
I'd like to ad compliments to all those adding great posts, and pics to the board - Extremely cool!!!
Edited at: Thursday, February 19, 2009 12:12:20 PM
| | |
| --- | --- |
| [Senior Rocker] Thursday, February 19, 2009 12:05:54 PM | |
Just wanted to thanks MD for his great pics of the Bham gig - I was there, am in my 60s now & have rocked along to Priest since the early days. Great band, great music, great shows
just got on line so this website will get a daily visit. Cheers, Senior Rocker from the home of metal!
| | |
| --- | --- |
| [Return_of_Darth_Painkiller_0870] Thursday, February 19, 2009 5:41:43 AM | |
| | |
| --- | --- |
| [Metal Dog] Thursday, February 19, 2009 5:10:58 AM | |
Thanks for the kind comments, guys - you're welcome!


If you like the blog, please feel free to post comments on it...

Here's a few more pix for ya...

METAL DOG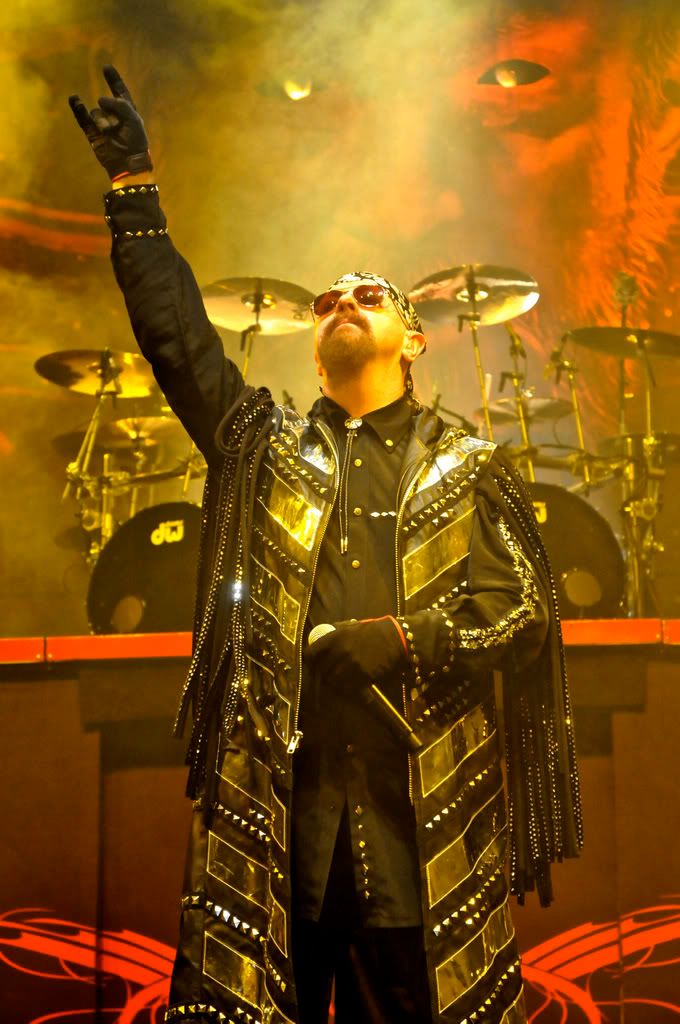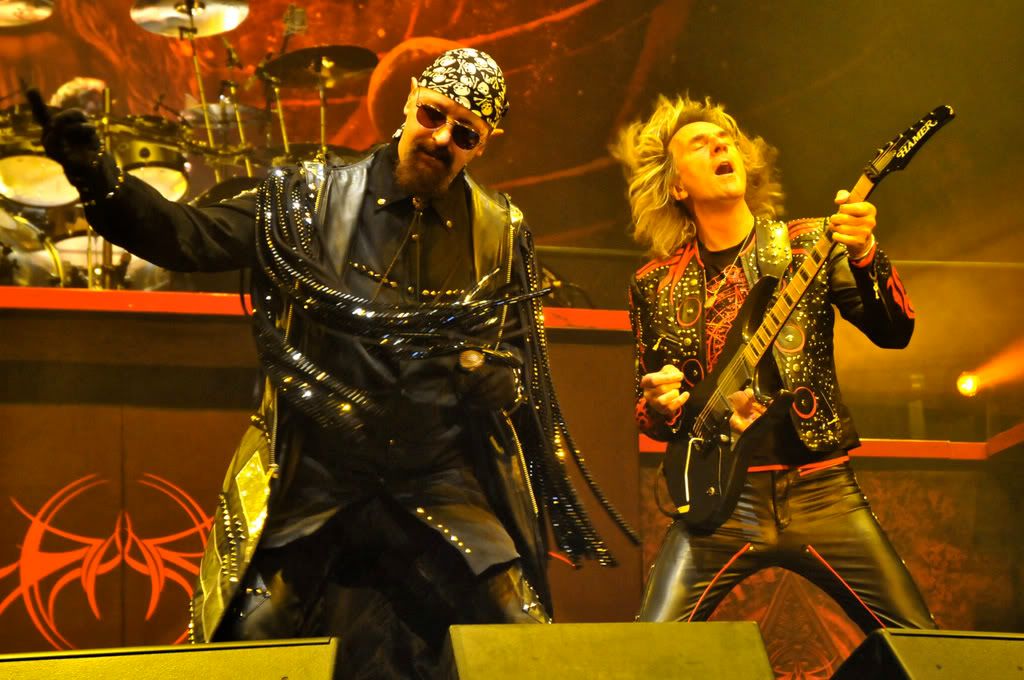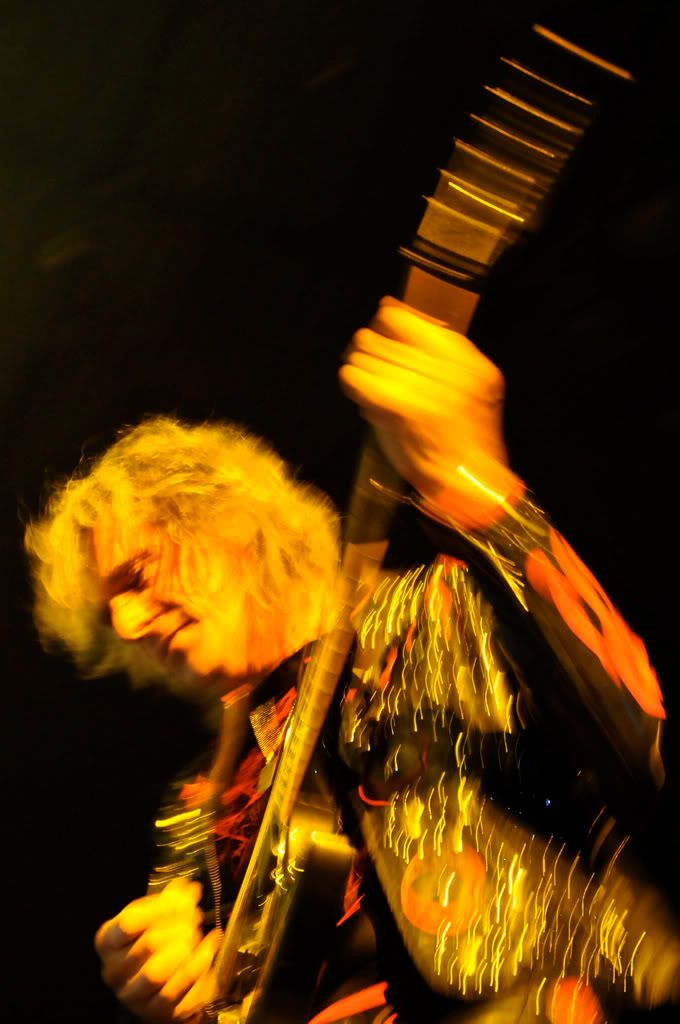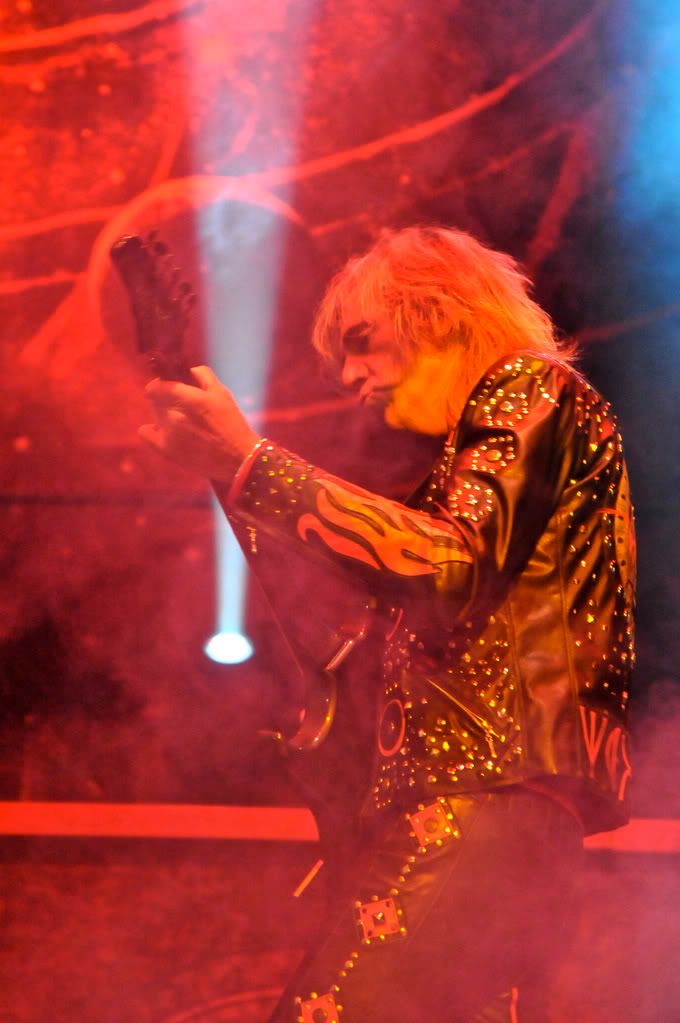 | | |
| --- | --- |
| [Gibbo UK] Wednesday, February 18, 2009 6:33:38 PM | |
Great Blog MetalDog,love the pics too.Good to see everyone writing good reports on the latest tour.