| | |
| --- | --- |
| [Priestfan2010] Wednesday, January 26, 2011 7:57:04 PM | |
Stop by at Heineken Open'er Festival in Poland!!!
| | |
| --- | --- |
| [Priestfan2010] Wednesday, January 26, 2011 7:56:55 PM | |
Stop by at Heineken Open'er Festival in Poland!!!
| | |
| --- | --- |
| [the highway terror] Thursday, January 20, 2011 3:39:22 PM | |
eagerly awaiting the u.s. dates !! dont forget about ohio !!maybe an outdoor show at :http://legendvalley.net/
| | |
| --- | --- |
| [Andrew Plekhanov] Thursday, January 20, 2011 3:05:11 PM | |
Happy birthday, dear Ian! Be your birthday really happy! Hi from Saint-Peterburg! Been a fan of yours and the band since 1990! Don't forget your Russian fans! We're all waiting for you!!! DON'T FORGET SAINT-PETERSBURG, PLEASE!!!! Andrew
| | |
| --- | --- |
| [Ken 8706] Tuesday, January 18, 2011 4:19:19 PM | |
Hey Guys, Please don't forget the mid-west. St. Louis Missouri, especially. We need another good dose of your awesome show. Still hoping it's not the last but we Love You ALL just the same!!
Long Time Fan,
Ken
| | |
| --- | --- |
| [vukluka] Tuesday, January 18, 2011 3:10:00 PM | |
Thank you ,thank you,thank you...................
JUDAS PRIEST IN BELGRADE SERBIA!!!!01.07.2011.
| | |
| --- | --- |
| [markallene] Monday, January 17, 2011 7:31:18 PM | |
Guys, you all refined metal to a class act. You don't need make-up or gimmics, just great passionate rock and roll. I broke into the metal scene on Sabbath and Bachman Turner Overdrive in the early 70's but when I heard the "Hell Bent for Leather" album, I was hooked. It was the first JP album I bought. Then I expanded onto the other albums that came before. I have been a devoted fan (all excepting the Ripper years...sorry guys) but when Rob came back from his Halford days (which Rob, I actually loved that live album you all did), I knew the old sound was back.

I sincerely hope you all are not breaking up, but if so I have a short thanks for gratitude for each of you. Thank you for coming to Dallas, Texas last year and playing the whole British Steel album. My favorite song is Steeler and I never new I'd get to see it live. Thank you.

To Rob: Man, you are the voice of rock and roll. No one is like you. There will never be another Rob Halford, I hope you stick around because man, I think you refine JP to the super band that you are.
To Glenn: You are my hero guitar player dude. I think you are incredible, always seem so cordial to the audience and when you motion to the crowd you love us, that is total class. As a fan, thank you for doing that.
To KK: What riffs man. You are such a class act and just are a fantastic guitar player. Your hair and V are just like a fucking iconic statue. I really appreciate your musical talent and dedication to us fans.
To Ian: You make it all flow together man. I don't even have the words to express what a wonderful bassest you are dude. Thank you for all your dedication and efforts. Who doesn't love your work on Metal Gods?
To Scott: Just incredible drumming man. It was awesome to see you perform in Dallas. You make it all the heavier man. There is no other style and you are unique and one of a kind. I always know you from anyone else. Thank you for you.

I hope you all can make it back to Dallas on your tour because guys I'll be there cheering you on for the fourth or fifth time.

You all are my favorite band of all time and I will sincerely miss you. Just this year I had a custom license plate made in dedication to the band. I ride a 1800cc bike black with red flames and custom license plate that is a dedication to one of my favorite songs. It reads HLRIDR. My wife looked at me like I was fuckin nuts. If I knew how to send you a photo of it, I would be honored. Thanks again for blessing my life with JP.
Edited at: Monday, January 17, 2011 7:37:44 PM
| | |
| --- | --- |
| [the highway terror] Tuesday, January 11, 2011 7:31:58 PM | |
anxiously awaiting the Priest's return to Ohio............
| | |
| --- | --- |
| [Lemmy Lychanthrope] Tuesday, January 11, 2011 3:54:05 PM | |
Priest! Please say it ain't so!!!! Please don't go! "Don't go! Please don't leave me. Don't go in the morning! Don't go! Please don't deceive me. Don't take it away!" I'd do I'd do anything for you!
| | |
| --- | --- |
| [Tyrant] Saturday, January 08, 2011 6:25:10 AM | |
Jayne ! Where are you ? we dont hear enough from you. You are a fox , and i would like to hear from you, and i would like some pic's ...... LMFAO, bold huh ! Sorry guy's ( J.P ) The Priest machine is awsome and we all know it, but so is Jayne
.
Tyrant.


Nuff said.

Never turn your back, on the Ripper! T.O. !
| | |
| --- | --- |
| [JT_Small_Deadly_Space] Friday, January 07, 2011 8:17:41 AM | |
I too second what J.D is asking of you. I know it must be a monumental task, but please, please give us just one more album. Judas Priest the band, the music, everything it stands for means the world to me.

I have been a fan for about 8 years now and you're the only band I have truly supported and loved my whole life. If you can find it in your hearts to write us another classic heavy metal album, we in the metal community will be eternally grateful.

I don't think I've ever wanted something more than what I am asking you as a band right now and I know there are people everywhere now clinging on to a glimmer of hope that you will produce this last metal masterpiece for us.

Please Priest give us one more metal monster of an album. We can wait just please create it.

Your loyal and devoted fan, JT

\m/ PRIEST, PRIEST, PRIEST
| | |
| --- | --- |
| [Palmer Griffiths] Saturday, January 01, 2011 12:45:22 AM | |
HI to Rob/Scott/Glen/KK & Ian. I don't know if you guys will see this post due to the fact you're on a really busy schedule but none the less.I want to say thanks for all the great music you made and how much you touched my life and made me love the Genre known as Heavy Metal.If it wasn't for you all I don't know if I would have picked up a guitar.Glen & KK were such an inspiration to me along with the rest of you. I'm sure you hear this from alot of fans all around the world.The happiest Day of my life was when I saw you Live in Calgary Alberta Canada 2008 for the first time in my life.Your music made me happy and for a fleeting moment could take me away and forget all the rotten things that happen in this world.Thank you so much for the memories and great music. I have to admit I'm a little sad and perhaps teary eyed this is your last tour. Thank you so much for bringing your music into my life and all the other Priest fans around the world..Warmest Regards..Palmer Griffiths..

Edited at: Saturday, January 01, 2011 12:48:39 AM
| | |
| --- | --- |
| [Nupe The Ripper] Friday, December 31, 2010 8:24:12 PM | |
While the band might or might not read these messages, I'm still posting this message as if I was writing for them.

So, it seems that the career of the Metal Gods, at least as a band (you probably will still continue with some solo projects), is going to end. I've been a fan for a mere four years - which is an extremely short time given the length of your career - but during that time I've become more and more assured that you've been the No.1 metal band of all time, and, quite frankly, the only band I've really been a fan of (and to have purchased the complete discography!). Without you, there probably wouldn't be Iron Maiden, Metallica or any of the other world-famous metal bands. Metal would probably be a marginal style of music. Instead, it's now generally accepted as one of the main genres, which is undoubtedly a result of your relentless effort and influence on the music style. It's a shame that you never quite reached the top, although when looking at your 80's performances on DVD, I find no reason why you shouldn't have! But, all good things must come to an end, and I fully understand that you want do do something different for a change - especially for Ian and K.K., who have been in the band for 40 years straight (not forgetting Glenn and Rob, of course)! It's a shame that you didn't get to work with Scott Travis for a much longer time, he's proved himself to be more than a good drummer!

I fell in love with your music because you could change it so much between different albums, but still keeping that certain sound that separated you from the other popular metal bands. For example, when I first heard "Nostradamus", I could instantly tell that it was still the old Priest back there, somewhat modernized but still keeping in line with the traditional style of metal. No other band with such a long career has so succesfully managed to adapt to the modern times. That is not to say that I don't like your older records, oh no: I like them even more than the newer ones!

Because of my rather young age (having been born a year after Painkiller was released), and not being a fan of the band before late '06, I have seen you perform live just once, at the 2008 Helsinki concert, something I won't ever forget! I'll definitely do everything in my power (and perhaps a little more) to be at Tampere this year, when you will perform your ninth (unless I've done a serious miscalculation) and, most likely, final concert in Finland. You will undoubtedly deliver the goods, ride on the wind and rock to the dawn.

If possible, as a final effort, you could collect any unreleased songs you still have in your possession (which you undoubtedly do have), and release them in connection with the last world tour or after it. The bonus tracks featured on the remasters were so good that I was only left wondering if there was more of them!

While you might stop touring and releasing new material, your music will rock forever. Farewell, Metal Gods.
| | |
| --- | --- |
| [Konstantin 14548] Friday, December 31, 2010 1:27:34 AM | |
Happy New Year!!! Be good guys for us!
| | |
| --- | --- |
| [QT] Saturday, December 25, 2010 11:50:47 PM | |
Merry Christmas To My Metal Gods!
All the best in 2011!
It's going to be a great year. I can't wait to see you all again.
Please offer meet & greet packages for the final tour.
Love Tina
| | |
| --- | --- |
| [Terri DiGiacomo] Saturday, December 25, 2010 10:43:25 PM | |
I've been a fan since the early 80's. Just want to say thank-you for a life time of Heavy Metal. You deserve to retire, just don't disappear. I appreciate the videos that you put online, more specifically, Glen Tipton... Merry Christmas to you all and rock on! Hope to catch a show on your final tour, but if I can't, hopefully you will record it and sell the videos. Yours Truely, Terri
| | |
| --- | --- |
| [guitardude] Saturday, December 25, 2010 8:14:29 PM | |
Merry Christmas guys, hope it was great for you!
| | |
| --- | --- |
| [the highway terror] Saturday, December 25, 2010 2:59:47 PM | |
merry christmas and happy new year to the entire extended priest family !!
here's to a great 2011 !!
| | |
| --- | --- |
| [Ken 8706] Saturday, December 25, 2010 11:08:22 AM | |
MERRY CHRISTMAS Guys, Jayne, Bill, etc....
Please hear us. ONE MORE ALBUM, EP, or even SONG to go out with. Will make a LOT of us Happy!
PLEASE!!!! Show us again you are the MASTERS one last time!!!
| | |
| --- | --- |
| [Konstantin 14548] Saturday, December 25, 2010 3:03:08 AM | |
Merry Xmas to all members of Priest!
| | |
| --- | --- |
| [~Kim~] Friday, December 24, 2010 10:58:04 AM | |
Merry Christmas to my Metal Gods!
Wishing you much love & happiness this holiday season!
| | |
| --- | --- |
| [the highway terror] Thursday, December 23, 2010 11:48:24 PM | |
First I would like to wish everyone a happy and safe holiday season !
I am wondering if there will be a new album to go along with the Epitaph tour
I have been a Priest fan since '78 when I heard Stained Class for the first time
I hope to see you guys one last time when you hit Ohio again hopefully it will be at Blossom music ctr. again it's probably the nicest ampitheater in the state .
hope to see you there

merry christmas and happy new year !!
| | |
| --- | --- |
| [Painkiller87] Wednesday, December 22, 2010 1:36:03 PM | |
Hi Rob, Glenn, KK, Ian and Scott!! I would really love to see just one more studio album before you head off into the sunset one more time. Everyone here would love to hear some more amazing work from the greatest metal masterminds on the face of the Earth. We need some more material to go with us to sing on to help alleviate the sorrow brought on from this last hurrah.So please with all of fans on your minds: Unleash something that will shake all of the lands and seas with the massive power of Judas Priest heavy metal!!


Edited at: Wednesday, December 22, 2010 1:38:12 PM
| | |
| --- | --- |
| [METALMANJP] Wednesday, December 22, 2010 1:19:56 PM | |
| | |
| --- | --- |
| [guidogodoy] Wednesday, December 22, 2010 11:23:26 AM | |
J.D. sure as heck speaks for ME!!!
| | |
| --- | --- |
| [Head banger] Wednesday, December 22, 2010 7:37:53 AM | |
| | |
| --- | --- |
| [J.D. DIAMOND] Wednesday, December 22, 2010 3:55:11 AM | |
K.K.,Rob,Glenn....guys please give us one more studio album,we are all "dying" here man come on alls we ask for is just one more metal monster of an album,all 10 songs just give us one more Judas Priest studio album and we will all be set for life as well as the entire metal community!!!! I speak for this entire forum 100% and as you know the entire WORLD is begging you guys to write us one more!!
| | |
| --- | --- |
| [guardian angel] Monday, December 13, 2010 1:02:29 PM | |
Love you guys, thanks for the awesome decades of Priest songs! Can't wait to see you in concert again! I, like many fans, am still hoping that you will put out one last hard rocking cd of classic Priest. Not sure what happened this year, that you are doing a farewell tour and no new cd, but I'll enjoy what I can, and I respect your decision. And by the way, I liked Nostradamus,it's had many plays on my iPod. I would have liked to have heard more of those songs live, since there are many gems on there, but maybe you took to heart the negative comments on here. Keep in mind, many liked it too. Keep the faith, as I will too, and see you on the road!
| | |
| --- | --- |
| [hellrider 31038] Sunday, December 12, 2010 11:59:24 AM | |
OK MIGHTY PRIEST ANYTIME NOW YOU CAN BLAST IN OUR FACE

YOUVE GOT ANOTHER THING COMING
AND THEN BLAST YOUR NEXT MIGHTY PRIEST BEAST METAL MONSTER ALBUM IN OUR FACE SO HARD WE ALL GO BLASTING INTO THE WALL






JUDAS PRIEST
MASTERS OF METAL
CONTINUING THE LEGACY
BACK AND WITH A VENGEANCE LIKE NEVER BEFORE
FULL ON AND IN OUR FACE
| | |
| --- | --- |
| [Nikitah Imani] Saturday, December 11, 2010 7:09:02 PM | |
I was in high school, very much Od'ed on pop music and in the midst of my youthful rebellion listening to 96 Rock in Atlanta and they played You've Got Another Thing Coming by a band called Judas Priest. I didn't know anything about heavy metal really, having grown up with rap and disco and Thriller. Yet the song spoke to me. I bought the album. I even used the Hellion on my campaign for Student Government President at my high school and won. In the middle of inner city Atlanta. LOL A testament to the power. I used it again in college and was elected as a class representative. Priest was my personal youth, my rebellion, that one thing you had that you could use to stick it to the system. Just turn it up. I hate to see the Priest go. But I know all things must come to an end. I guess I just want to say thanks for all the albums the moments the concerts. I'm a true fan, win, lose or draw. I appreciated even the albums others hated, for your willingness to expand the art form and try new things. You never knew what you were going to get with Priest from album to album, song to song, but yet there was the unmistakable voice of Rob as the anchor..and the guitar trinity of KK, Glenn, and Ian to remind you this was Priest. Nostradamus was put down, but you see for those of us who remember all of Priest and not just the 80s, the moments of that album were like the remembrances of our childhood. Not clear as a present moment, but a past seen through the mirror darkly, reminding you of when the world was new. Sure, I'd like one more album, but would that be enough? One more tour, would that be enough? No, never really, I'd want to hold on to those moments. From Rocka Rolla to Nostradamus, I am a child of the Priest..they wrote the soundtrack to my darkest terrors, my freeest dreams, my wandering illusions and for this all I can say is Thank you gentlemen. I plan to try to make the tour and if I do, I know you won't see me, I'll be just one screaming albeit weakened 40 plus year old voice amidst the thousands, but in case you think I'll forget these jewels you gave us all just or cease to be your fan just because tastes have changed.."You've Got Another Thing Coming". I intend to rock the nursing home and they better make sure my coffin comes with speakers.
| | |
| --- | --- |
| [gerg71] Saturday, December 11, 2010 6:58:15 PM | |
You have to make another album...you can't have a last tour without a new disc..
| | |
| --- | --- |
| [PRIEST_HAMMER] Saturday, December 11, 2010 3:49:03 PM | |
How very ironic but fitting that they call this the "Epitaph Tour." I will miss Judas Priest. But if we were using politcally correct words this only means that this is the last 'world tour,' that wouldn't mean that they couldn't still make albums and do festivals and summer tours in select areas like local bands, etc. But alas I think we all know what they mean when they say they are calling it quits. They may tell us this is the end but I think we all would like to know why they're hanging it up. Plus, what's in store for the members of Priest? Will Glenn and KK be producing music for other bands, managing, etc? So the future is still bright in a way...we'll just be seeing them in a different light as opposed to putting a Judas Priest record.
I will miss Judas Priest. Losing Ronnie James Dio was hard. But I think it would be even harder to lose a member of Priest if they continued on. Maybe this is the better way. Whatever the reason, I respect their wishes and hope to see them live! I was blessed to see the mighty Priest when Ripper was in the band but have yet to see them with Rob. I will be making the effort this time around.

God bless all of you,
Calvin
METAL WARRIORS DOMINATE ! ! ! ! ! !
| | |
| --- | --- |
| [QT] Friday, December 10, 2010 1:21:57 PM | |
My Dearest Metal Gods,
Judas Priest has been my favorite band for over 26 years. Since Rob got back with the band my life has revolved around Priest. Priest this, Priest that, everything Priest! I'm loving it! The past 6 years JP has been such a huge part of my life. You have no idea how big! I was deeply sadden to hear the news of the final tour next year. But after my tears dried, I became very thankful for all the years of dedication & sacrifices you have given us. And all the kick ass music, of course! Thank you all so much. I have so much love & respect for you all. I know when I'm your age, I'll still be rockin' out to The Priest! Also, Thank you for giving us lots of notice about the final tour. You're going to see me a few times!
Love Tina
*To the people that think the band does not read our messages:

Rob once said in an interview, he went to Judaspriest.com to see what fans were posting for set lists. I don't know if Rob does read these but I do know, he has in the past. He said so himself.


Edited at: Friday, December 10, 2010 1:22:23 PM
| | |
| --- | --- |
| [Razvan Joseph] Friday, December 10, 2010 7:50:41 AM | |
My dear ROB, GLENN, K.K., IAN and SCOTT,
Since I've read this dramatically news about farewell tour, I must say something collapsed inside me. I keep on reading, but still can not believe it! I refuse to believe, my mind refuses to accept. I knew that a moment like this will come eventually someday, but still...so sad! Very, very, bad news...
I always thought you will be forever! For me, JUDAS PRIEST isn't just a band, just some music...JUDAS PRIEST has always been part of my life where I found myself, I reinvented and where I've never been disappointed, not even once. At any time, in joy or sorrow, JUDAS PRIEST was next to me. You can not imagine how important is JUDAS PRIEST for me! I grew up (I'm 33) with your music and with your presence in my life! You see, I didn't say "was very important"! I just can't speak about JUDAS PRIESTin past tense. And this is because you will always be present in our hearts and minds through Judas Priest's monumental legacy!

With your permission I would respectfully ask you some questions:
1. Will you record other studio albums, even if you will never perform live?
2. Will you remain active in the rock world, in other ways?
3. Is it possible, sometime in the future, an album of some famous and timeless hits, re-recorded, such as: Hell Bent For Leather, Breaking the Law (with solo, like in live versions), Living After Midnight, Riding On The Wind, Another Thing is Coming...and a few more.This songs represents the essence of JUDAS PRIEST and it will be great to have them in a new, re-recorded, actual versions! The name of the album, would be, unfortunately, sadly, "Epitaph"...
THANK YOU Rob, Glenn, KK, Ian & Scott for your work and creative power, for your elegance, talent and for your unique and unmistakable style! You leave the world something that will never be matched in any way!
Words can not express anything at the moment!

Best regards,
Razvan, Romania
| | |
| --- | --- |
| [metallo] Thursday, December 09, 2010 4:53:32 PM | |
First of all I'm happy to see that I'm not the only Italian fan writing.
I will be in Milan. Only death can deny me the pleasure to see once again JP. i don't say for the last time just because after 30 years I cannot stand it. I know that it is normal and maybe is right. Is better to leave when you're still the best than become a puppet but it was so unexpected.
Well what to say? Thank you for what you've done and for what you will give us on 2011, then everything will remain in our ears and in our heart.
What JP represent for me is something which will be always in me. They are part of my life, their music helped me in the bad period of my life 'til now, and maybe of ever (I cannot imagine on experience once agian the same). Maybe one day I could say why, but it's not the time. No one care about it and it's right. Everyone has it's own problems and don't want to hear other's. I can only say that in 2008, during Gods of Metal in Bologna, when started Metald Gods I cried. It was a so great emotion. It was Incedible and fantastic to stay there, once again with JP.

THANK YOU !!!!
[Show/Hide Quoted Message] (Quoting Message by Gabryk from Wednesday, December 08, 2010 7:33:50 AM)
| | |
| --- | --- |
| [SDBinNY] Thursday, December 09, 2010 4:34:40 PM | |
Congratulations on achieving this place in your careers, and thank you for the music... Hoping I will finally be able to see the mighty Priest live...
| | |
| --- | --- |
| [Scottzilla] Wednesday, December 08, 2010 5:37:55 PM | |
Totally bummed by the news. Priest certainly have earned a break.....but damn!
| | |
| --- | --- |
| [Gabryk] Wednesday, December 08, 2010 7:33:50 AM | |
Saddest news ever! But every good thing must ends, I suppose.I will certainly come seeing you at Milan, probabily I will cry like a baby when you'll salute the fans.
You have been my light in the darkest moment, I love you, I love your music, to me you are immortals.
Hope your name will last forever.
Sincerely,

Gabriele C, from Italy
| | |
| --- | --- |
| [Budred] Wednesday, December 08, 2010 7:27:17 AM | |
I'm not a fool, I agree with Necro that Priest doesn't read these posts but here goes anyway.
I feel so fortunate to have chosen Priest as my favorite band. Few people can claim to have listened
to their favorite band from their youth into middle age. For this I am grateful. When Rob left I thought
you guys were done. Then you discovered Ripper and new life was breathed into the Priest. I was
disappointed with Jugulator but only from a production standpoint. The music was great, it was the (sound)
of the record I hated.(St. Angerish) The tour sounded the same and I thought the end was near. Then
Demolition. I loved that album. I think it was heavy as f*ck and quite honestly one of your better efforts.
I saw that tour four times and in my opinion those shows rivaled some of the early tours I saw. I was sad
to see Ripper go but so glad Rob was back. I saw the Re-union tour and was a little disappointed. I
thought they sounded better with Ripper. Then came AOR which to me was good at best but not quite what
I was hoping for. I went to that tour thinking that it would most likely be my last. But, you guys kicked ass on
that one and gave me new hope that this could last a little longer. Then Nostradamus. WTF??? Great for some
but man did I hate that album. I almost(purposely) missed that tour(Metal Masters). I decided that day to go
and man was I glad I did. You guys were great and it turned into Dio's last hurrah.I'm glad I saw it. The British
Steel tour showed me that you guys still sound great live and left me desiring at worst, one more classic Priest
album. I so wanted to hear it. Then I sign on yesterday and saw the new site design and the word Epitaph.
Yes! Finally, a new Priest album. Man I hope it rocks! Then I read the post and couldn't have felt more devastated.
I mean come on, you couldn't go out with a bang. You suck. The name (Judas) seems more fitting than ever
because I definitely feel betrayed. I love you guys and Priest will always be a part of my life but this isn't right. Show some
appreciation to the people who have followed you for the last 30 + years. We deserve it. WTF!!! You want us to give
you a buck one last time but you can't give us a one final Judas Priest(heavy metal) album.

OK then. Farewell.
| | |
| --- | --- |
| [gerg71] Wednesday, December 08, 2010 3:28:42 AM | |
OK, Huge fan, Love you guys, you rule BUT, BUT......You have to do 1 more album, NO WAY IS THIS A GOOD WAY TO GO OUT!!.......I and many other did enjoy Nostradamus, but lets be honest, it was a concept album....WE WANT A CLASSIC HARD HITTING JUDAS PRIEST STYLE METAL IN YOUR FACE LAST ALBUM....It's gota be the way.....I love love love you guys, my fave band since I was 13, BUT this just can't be how it ends, it makes no sense......1 more classic Priest disc, THEN tour. IT's gota be the way!!!!
| | |
| --- | --- |
| [hellrider 31038] Wednesday, December 08, 2010 12:33:19 AM | |
YOUR NOT RETIRING FOR YEARS
AND YOU ARE RECORDING A NEW JUDAS PRIEST HAAARRRDDDDDDDDDDDDDDDDD COOOORRRRRREEEEEEEEEEEEEEE RUUUUUUUUUUSSSHHHHHHH OFFFFFFFFFFFFFFF INNNNTTTTTTEEEENNNNNNSSSSSSSEEEEE POOOOOOOOWWWWWWWWEEEEEERRRRRRRRRR HEAVY MEEETTT TTTAAALLL ALBUM THE ULTIMATE METAL ALBUM FOR US TO CRANK FOR YEARS TO COME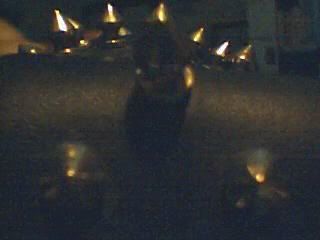 NOW THAT THAT IS TAKEN CARE OF



BRRRINNNNGGGGGGGGGG ITTTTTTTTTTTTTT ONNNNNNNNNNNNNNNNNNNNNNNNNNNNNNNNNNNN




AAAAAHHHHHHHHHHHHHHHHHHHHHHHHHHHHHHHHHHHHHHHHHHHHHHHHHHHHHHHHHHHHH
GOT IT CRANKED IN MY HEAD AND I AM
FEEEEEEELLLLLLLLLLLLIIIIINNNNNNNGGGGGGGGGGG ITTTTTTTTTTTTT RUUUUUSSSSSSSSSSSSHHHHHHHHHHHHHIIIIIIINNNNNNNNNGGGGGGGGGGG THHHHHHHHHHHHHHRRRRRRROOOOOOOOUUUUUUGGGGGGHHHHHHHH MEEEEEEEEEEEEEEEEEEEEEEEEEEE
WITH MY FIST IN THE AIR

JUDAS PRIEST HEEAAVVVVVVVYYYYYYYYYYYYY MEEEEETTTTTTTTTTTTAAAAALLLLLLLLLLLLLLLLLLLLLLLL
| | |
| --- | --- |
| [iamnostradamus88] Tuesday, December 07, 2010 11:12:27 PM | |
Please just give us one more album of new stuff. I beg of you guys. I've been waiting all year. Either way thanks for the memories and great tunes. I'll always keep the faith!
| | |
| --- | --- |
| [Dave 444] Tuesday, December 07, 2010 9:58:16 PM | |
I am so sad for the news today from Priest but happy for all the years of great music.
One request. You guys have to do a remake of
Dreamer Deceiver

I have been a life long Priest fan and have fell in love with this song in the last year. A remake & live version would be GREAT!
| | |
| --- | --- |
| [James Dunkerley] Tuesday, December 07, 2010 8:52:26 PM | |
I have to say that this is the most depressed I have ever been in my life.....Judas Priest has always been my saving grace,when I'm feeling down,,and I need that strength, that for some reason Priest music is the only thing that get's me through what I need to get through.You have been my favorite band since 1980,I am 46 now,I love you guy's Rob has always been my #1 vocalist,Glenn and KK My favourite Guitarist's,No one can play dual leads like you two guy's can.Scott and Ian ,Love you guy's too.Nostradamus is a masterpiece of masterpieces,no other band can ever compare to Judas Priest.You guy's deserve retirement if that is what you really want,and if it is I wish you all the very best.
Very Sadly and sincerely your's
James Dunkerley
[email protected]
| | |
| --- | --- |
| [Ken 8706] Tuesday, December 07, 2010 8:18:46 PM | |
Say it isn't so. A new album, EP, Song at least....PLEASE!
Let us know if not so we do not get our hopes up. Jayne, Bill please...........Help
| | |
| --- | --- |
| [hellrider 31038] Tuesday, December 07, 2010 6:57:11 PM | |
SORRY PRIEST BUT THE NEWS JUST AINT GONNA DO

WE WANT A NEW ALBUM AND WE WANT YOU AROUIND FOR YEARS TO COME LIKE YOU ALLREADY SAID

NEEEEEEEEEEEWWWWWWWWWWWWWWWWWWWWWWWWWW JUUUUUDDDDDDDDAAAAAAASSSSSSSSSS PRRRRRIIIIIIEEEEESSSSSTTTTTTTTTTTT INNNNTTTTTTTEEEENNNSSSSEEEEEEEEEE RUUUUUSHHHHHHHHHHHHHHHHHH OFFFFFFFFFF POOOOOOOOOWWWWWWWEEEEEEEEERRRRRRRRRR HEAAAAAAVVVYYYYYYYY MEEEEETTTTAALLLLLL ALLLLLBBBBBBUUUUUMMMMMMMMM

IF YOU THINK I AM JUST GONNA SHUT MY HOLE AS THE WORLD GOES BY YOUR THINKING LIKE FOOLS CAUSE ITS A CASE OF DO OR DIE OUT THERE IS GONNA BE A NEW JUDAS PRIEST ALBUM THAT WE ARE ALL WAITING TO HAVE(AND CRANK FOR YEARS TO COME) IF YOU THINK IM GONNA LET GO YOUR ALL MAD YOUVE GOT ANOTHER THING COMIN
Edited at: Tuesday, December 07, 2010 7:25:01 PM
| | |
| --- | --- |
| [guitardude] Tuesday, December 07, 2010 6:23:48 PM | |
I`m deeply saddened by this decison, but you deserve the time to enjoy the empire you have built. Good luck and we`ll see ya on the road.
| | |
| --- | --- |
| [Necroticist] Sunday, November 21, 2010 5:28:29 AM | |
Never ceases to amaze me u ppl think any of the band actually read this...lol.
| | |
| --- | --- |
| [pedro68] Sunday, November 21, 2010 1:42:57 AM | |
Thanks for all your great music , i have been a loyal fan for 30 years. I sight you guys as my biggest musical influence
I caught your show in Melbourne Australia ,it was inspirational thankyou so very much.
cheers

Pedro
| | |
| --- | --- |
| [Priest_Fan78] Friday, November 19, 2010 8:37:40 AM | |
I wanna give Rob a BIG bearhug! :):)
K.K. too! And Glenn.. Ian! And Scott Of course :)
| | |
| --- | --- |
| [chileansteel] Saturday, November 13, 2010 2:54:06 PM | |
Same here!!!!!

Looking forward to hearing news about the band, a new coming album, a new tour for 2011, anything please!!! I need Judas Priest to survive
[Show/Hide Quoted Message]
(Quoting Message by hellrider 31038 from Friday, September 17, 2010 5:29:50 PM)
| | |
| --- | --- |
| [GLORIAROMANA S.-THE QUEEN OF METAL GOD-ROB HALFORD] Saturday, October 30, 2010 4:16:40 AM | |
ABOUT MY MOST "SECRET" DREAM BUT MY MOST DESIRE DREAM AND ALSO THE MOST IMPOSSIBLE DREAM WITH YOU ROB HALFORD


My dear soulmate

Robert John Arthur Halford

I dream to be your wife,have your child,die in your arms!You have a good soul,a wise mind,attractive body(your eyes)but imposible right?You date just with..and if you will be straight again,you will date just with celebrity womans!

I dream to sing with you,record an duet with you on an album,be your image on an video,sing an duet with you on stage!You have unique vocal timbre,long vocal scale,strong acute,but imposible right?You sing just with celebrity people!

I dream to be your friend,visit your house in Phx,your house in Uk,meet your mom,kiss her hand that she borned you,and wish you share me your feelings,your thoughts!You are the man about i want to know all,but imposible right?You choose carrefully the friends!

I dream at least to be your best fan,have all your discography,attend to as many concerts is possible,meet you,talk you,take a photo,an autograph.Is posible?

I thanks you cause exist,i miss you every morning when i wake up,every night when i sleep,i wish hold you in my arms,kiss you,make love with you,i am addicted to you,i could die for you now,no count what happen tomorrow,cause i love your soul,your mind,your body,not your situation,you can be tomorrow the most poor or sick man,i will stay with you till to death,cause in this way i see a true love,and if i can't show you this love,then i don't want to show this love to any other man,at least i will show myself that i can keep the oath which i made with God,about that.

I ask you sorries cause i dared to have these dreams,but i wanted to believe these will come true,i prayed for these,i I fight for these and i hoped these will come true.
I wish to be God to spread all barriers between us(status,sex,religion,age,distance)to do a miracle for us,but i am not God!
If you are Metal God,why you cant do a miracle?
If you believe in destiny,soulmates,love,in me,think at this,life is so short!

I really love you!
Now and Forever!
Eternal...

Your soulmate

Gloria Romana Suciu(Halford)???

Edited at: Saturday, October 30, 2010 4:17:21 AM Edited at: Saturday, October 30, 2010 4:18:39 AM Edited at: Saturday, October 30, 2010 4:20:27 AM Edited at: Saturday, October 30, 2010 4:22:49 AM Edited at: Saturday, October 30, 2010 4:24:00 AM Edited at: Saturday, October 30, 2010 4:24:43 AM
Edited at: Saturday, October 30, 2010 4:25:30 AM
| | |
| --- | --- |
| [GLORIAROMANA S.-THE QUEEN OF METAL GOD-ROB HALFORD] Saturday, October 30, 2010 3:51:28 AM | |

Edited at: Saturday, October 30, 2010 3:57:14 AM
| | |
| --- | --- |
| [GLORIAROMANA S.-THE QUEEN OF METAL GOD-ROB HALFORD] Friday, October 29, 2010 12:51:54 PM | |
ABOUT MY THANKS TO THE STAFF OF JUDAS PRIEST BAND,TO MISS JAYNE ANDREWS ,TO MR.MARK WILKINSON AND TO MR.FRANCIS MURRAY...

Definetly we all people have to thanks to some special persons of our lifes for some beautiful things which happen in our lifes because of them,so i want to thanks me too,to some special peoples who gave me some beautiful things in my life.

So i wanna thanks me too to miss Jayne Andrews,the Judas Priest manager,then to Mr.Mark Wilkinson,them art editor,and to Mr.Francis Murray,them webmaster,which bring all my internet letters for the band,and red these,and passed these personaly to the band,and to many many others close friends of them,which bring the same things for me,but in special to these names,cause they done anything was posibile as my words put in houndreads of letters in which i expressed my thoughts and my feelings about the band,as all these to arrive to the band and i hope one day i will get the chance to thanks them personaly,and if not,i hope they will read about that at least here.

Thanks Miss Jayne,Mr.Murray,Mr.Mark

Greetings from Romania,Arad

Gloria Romana Suciu(Halford)

The Queen of Metal God

Edited at: Friday, October 29, 2010 12:52:23 PM Edited at: Friday, October 29, 2010 12:52:58 PM Edited at: Friday, October 29, 2010 12:53:14 PM Edited at: Friday, October 29, 2010 12:54:25 PM Edited at: Friday, October 29, 2010 12:54:48 PM Edited at: Friday, October 29, 2010 12:55:43 PM
Edited at: Friday, October 29, 2010 12:56:38 PM
| | |
| --- | --- |
| [Chris 12631] Wednesday, October 27, 2010 8:34:52 AM | |
HAPPY BIRTHDAY KEN!! We wish you a great day and we´ll drink a pint to your health.

Rosa and Chris
| | |
| --- | --- |
| [GLORIAROMANA S.-THE QUEEN OF METAL GOD-ROB HALFORD] Tuesday, October 26, 2010 6:14:04 AM | |
ABOUT MY OWN JUDAS PRIEST ANNIVERSARY OF THIS OCTOBER MOUNTH 2010 YEAR WHEN ARE 4 YEARS SINCE OCTOBER MOUNTH 2007 YEAR SINCE I DISCOVERED THE JUDAS PRIEST MUSIC,SINCE I BECAME IN LOVE WITH JUDAS PRIEST MUSIC,AND SINCE I GOT MY FIRST VIRTUAL CONTACT WITH THEIR MANAGER




I remembered that in my childschool i loved rap music and my favorite artist was Dr.Alban and in my teenagers year i loved pop music and my favorite artist was Michael Jackson(God Bless him)and i remembered that in that period of teenager year,in 2000,i met my first boyfriend,Lucian Videscu,a libra sign,born at 12 ocotber,4 years older than me then,with which i got in time the most serious and long relationship,about more than 8 years,with which i worked togeter in his firm and i lived togeter in my parents house,and which unfortunately,is not around us anymore,cause he died in 2007,on 17 july,in Italy,Brescia,where was to work for a while,and from where he came back in Romania to me,in coffin,but what i wanted to say is that my boyriend was a ROCKER man,and then i even didn't liked the rock music,i was about rapp,hip-hop,dance,pop,etc...I even remembered how strange i felt when i met that rocker man,i was in my last year of highschool,and then he worked in a rock store,and my sister knew him more early than me,she used to visit his store cause she liked him,and she wanted to be with him,and one day in the breaktime of our classes,my sister ask me to go with her at his store,cause she wanted to show him to me,to tell her my opinion about him,so we gone,and when we arrived at his store and i saw him,i man with long long hair,with all clothes broken on him,i tell her:"My god this is the man with which you want to be???"but what was strange was the fact that more late,this rocker man became my boyfriend untill he died,because in that day in when he saw me in the store,a girl with short hair and dressed like a rapper one,he fallin in love with me,and he told my sister to not upset but he dont want to be with her,but with me,and my sister told me that later,and then i think:"My god this is the man with which i will be???"and that was,untill he died,but i never regret this choice,because even if we were different,he with the rock music,and me with rap,and pop,we understood each other good,in bussiness but in love too,and he was a special man,how few are in our days,a powerfull one in the social life,which knew what he wanted from this life,and also a romantic one in the private life,which knew to keep me around him with simple things such as flowers,love letters,songs,etc...and carring me,respect me and loving me,just me,till the day he died,and probably know from where he is,should be very proud about the rocker woman which i became,but not because of him,and i am very sad that he is not around us to see that,but probbaly he will feel bad,because i became this because of other man,which discovered me the rock music,and also Judas Priest band.
I remember that was happen,now 4 years ago,some time after his death,when i met one of my actualy best friends here in my town,named Gianny Painkiller,a aquarian man,2 years older than me,and a rocker fan and a Judas Priest fan,and i remembered when we met,he was a rocker and me with my same rap and pop,but that was not an impediment to became best friends untill today,i remember the way how we met,then he was a meteoroligist man which came down from the montains where he worked as meteorologist togeter with his last girlfriend but who cheated him,and they break the relation and he came down in town,and he gave an newspaper announcement for searching a new woman,and i was after my breaking of my ex.man who died,and i felt alone,and i need it a friend and i answered at his annoucement an since then we became best friends untill today,a friend from which i got the love for rock music,for Judas Priest,and many other,such as the passion for travels,and photography.I remembered the day when we met on a restaurant and we spoke each other the lifes stories and he told me he like rock music and Judas Priest.Some time after,one day when he came in my house,he put me the Judas Priest tape British Steel album,and the Priest live dvd,and he ask my opinion,and i told him i dont like them style,and neither the albums,the songs,neither the voice of Rob,nothing.Some time late,he put me again these,and after i re-listen,i told him i like little them stile,and little the song Breaking the Law,and little the voice of Rob,and the same way was happen with the Fight band and Halford,which i didn' like at the first listening,but just late,but what is strange is that since then and till today they are my soul band,and Rob Halford my soul artist,and i am proud i discovered them,i am proud i got a small corespondence with Miss Jayne their manager,which passed all my letter to the band,and i am proud that i have all their music in original,i am proud i was at their first show in Romania,i am proud i got an autograph from Mr.Scott Travis,and finnaly i am proud i had dedicated and i administer for they some of net pages,about i invite you to look over ,such these below,and finnaly i will be proud to see one day again the Judas Priest somewhere in Romania,and also the Halford band in my city Arad,at our Rock on Mures Festival,at Port Arthur,and to meet Rob Halford,to salute him,to thanks him for his music,and to give him my sorries for all my crazzy fan thinks,and ofcourse to get an photo and an autograph from him in person,and just like a crazziness,still dream to colaborate in music with him.

Is my page from Go Petition site,page which i administrate for Rob Halford's induction into the Rock&Roll Hall of Fame,and if you are agree with my petition for him you can sign there

Is the Halford pafe from Metalhead romanian rock site,page which that I administrate for Rob Halford and his bands,Halford and Figth and if you like my fan page for him,you can register as member in his fan club there:

Is the page from My Space site,page that is dedicated entirely to Rob Halford,and hos bands,Halford ,Fight and Judas Priest,and if you like it and you have an account there you can comment on my page or you can let me a private message there

Is my page from Facebook site that I dedicated entirely to Rob Halford and his bands,and if you want,you can comment on my page or write me a private message there

Greetings from Romania,Arad

Edited at: Tuesday, October 26, 2010 6:19:05 AM Edited at: Tuesday, October 26, 2010 6:23:08 AM Edited at: Tuesday, October 26, 2010 6:25:16 AM Edited at: Tuesday, October 26, 2010 6:32:28 AM
Edited at: Tuesday, October 26, 2010 6:34:37 AM
| | |
| --- | --- |
| [Grinder man] Tuesday, October 26, 2010 1:49:54 AM | |
Happy "metal" birthday Glenn... and long live heavy metal...!!!
| | |
| --- | --- |
| [astarup] Monday, October 25, 2010 1:00:33 AM | |
Happy Birthday Glenn, I hope your day will be lovely :o)
| | |
| --- | --- |
| [metallo] Monday, September 20, 2010 12:48:38 PM | |
I'm sure, next world tour will include Italy, and not only Milan, What about Rome ?

I will come everywhere, I dream a concert in Birmingham, so as soon as the new dates will be published (when ??) I'll buy the tickets.

What about Halford And Ozzy in Europe ? (I know Italy is too much)
| | |
| --- | --- |
| [hellrider 31038] Friday, September 17, 2010 5:29:50 PM | |
WAITING VERY PATENTLY FOR NEWS OR ANYTHING REGUARDING THE NEXT NEW PRIEST ALBUM
HAAAAAARRRRRRRRDDDDDDDDDDDDDD COOOOOOOOORRRRRRRRRRRRRREEEEEEEEEEEEEEE
RUUUUSSSSHHHHHHHHHHHHHHHHH
OFFFFFFF INTTTTEEEEENNNNSSSSEEEEEEEEEEEE POOOOOOOOOOWWWWWWWWWEEEEERRRRRRRRRRR
AAAAAAAAAAAAAAAAAAAAHHHHHHHHHHHHHHHHHHHHHHHHHHHHHHHHHHHHHHHHHHHHHHHHHHHHHH

MIGHTY PAAAAAAAAAAAINKILLLLLLLLER STYLE BUT DIFFERENT TO CREATE A NEW CARACTER WITH ITS OWN FEEL A MONSTER
THAT WILL SMOKE THE PAINKILLER PLLLLLLLLLEEEEEEAAAAAAAAAAAASSSSSSSSSSEEEEEEEEEEE
PLEEASSSSEEEEEEEEEE I AM READY TO GET ON MY KNEES A BEG LIKE A DOG.


PLLLLLLEEEEEEEAAAAAAAAASSSSSSSSSSSSSSSSSSSSSSSSSSSSSSSSSEEEEEEEEEEEEEEEEEEEEEEEEEEEE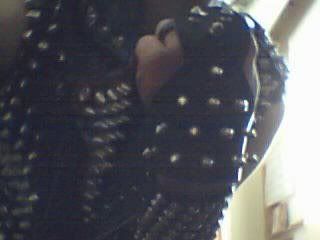 | | |
| --- | --- |
| [J.D. DIAMOND] Wednesday, September 08, 2010 4:13:47 PM | |
Hey Rob,K.K. & Glenn..... there are at least 95% of your fans biting thier nails waiting for a new album thats so heavy it will burst out of the Painkiller's chest!!!!!! Judas Priest reign supreme!!!!!!
| | |
| --- | --- |
| [MetalPixie] Monday, September 06, 2010 7:53:06 AM | |
HAPPY BIRTHDAY, SCOTT!!!Thanks for the thunderous rhythms,

the beautiful smiles,

the bulging muscles,

and the well-delivered often sarcastic-laden sense of humor.

*sigh*


MetalPixie

| | |
| --- | --- |
| [gillymott-AccountClosed] Friday, August 27, 2010 5:25:27 AM | |
Please don't anybody take yesterday's message the wrong way. I think, if retirement does come to pass,
it would be nice if we were told first, before you tell the press.
| | |
| --- | --- |
| [gillymott-AccountClosed] Thursday, August 26, 2010 3:49:09 AM | |
Many a year has passed by since I attended one of your glorious live performances. Are any of you planning to retire from your occupation in the near or more distant future?
| | |
| --- | --- |
| [guardian angel] Wednesday, August 25, 2010 2:17:16 PM | |
HAPPY BIRTHDAY ROB!!!!!!! THANKS FOR ALL THE METAL AND HAVE AN AWESOME BIRTHDAY!! xoxo
| | |
| --- | --- |
| [Head banger] Monday, August 23, 2010 6:08:51 AM | |
| | |
| --- | --- |
| [wcavedog] Sunday, August 22, 2010 7:26:49 AM | |
First of all I want to thank all of you for all of the great years of hard work and great music you have givin us. I have listened to your music for 32 years. But after all this time, one question still remains.. How did you come up with your name?

Thx, Wayne M.
| | |
| --- | --- |
| [Zomby] Saturday, August 21, 2010 10:49:50 AM | |
rob would your band play at our custom bike show next may summer bank holiday its called www.bikesandbands.co.uk cheers cedric
| | |
| --- | --- |
| [Zomby] Friday, August 13, 2010 4:03:37 PM | |
ROB DO YOU REMEMBER CAMBRIDGE CORN EXCHANGE GLASS ROOF MAYBE YOU COULD COME BACK AND BLOW IT OFF
| | |
| --- | --- |
| [metallo] Thursday, August 12, 2010 5:54:11 AM | |
Hi everybody, I'm writing form Italy and I know is not a very good place for Heavy Metal but of course eveytime you came here all of us was ready to satisfy our need of R'n'R.
Now, after having read about British Steel Anniversary tour to be done also in Europe, I would like to know if it is true. For me it's ok also the 31st anniversary don't worry.

After all what to say. THANK YOU!

After 29 years I'm still here listening your songs, buying your albums, coming at your concerts. You're the only part of my youth still going on. That's great for me and I hope for you.


| | |
| --- | --- |
| [kinz] Tuesday, July 27, 2010 1:55:55 PM | |
Eh up lads,
just want to know why the 30th anniversary British Steel tour was'nt celebrated in the land where judas priest began, it's like a kick in the knackers to us in forgotten england.

i,ve always been optamistic that when it comes to connecting with the fans, the band would show loyalty and give us what we deserve, please have a word with the management team and come up with a reminiscing tour for us brits.. if the problem is because the arena tour did'nt sell out, then at least think of the thousands that did turn out..

i personally would prefer to watch two sold out nights at manchester apollo than the arena any day..

hope to see you all again in the near future...

Craig kinsey (Warrington, England)
| | |
| --- | --- |
| [icecreamman] Monday, July 19, 2010 7:17:31 PM | |
JUST WANTED TOSAY YOU GUYS ARE THE GREATEST BAND ON THE PLANET, WISH YOU WOULD COME TO NC. I WILL DRIVE TO TENN OR VA TO SEE YOU GUYS THOUGH!!!
| | |
| --- | --- |
| [The Voice] Sunday, July 11, 2010 12:58:23 AM | |
HELLO-JP! I WISH YOU TO STAY TOGETHER ALL THE WAY. I AM NOT VERY SOCIAL,BUT I AM A NICE PERSON-ONLY DIFFERENT!!!
| | |
| --- | --- |
| [The Voice] Saturday, July 10, 2010 4:38:49 AM | |
I JUST WANT TO SAY TO ALL OF YOU:I LOVE YOU ALL! JUDAS PRIEST IS THE ONLY BAND I LISTEN TO!THE ONLY BAND FOR MY HEART,SINCE I BOUGHT MY FIRST JP VINYL- RAM IT DOWN.
| | |
| --- | --- |
| [acolyte55] Wednesday, June 23, 2010 11:22:59 PM | |
would love to see that also ! hope you are all well and ian how about your team then ?
| | |
| --- | --- |
| [codynstuff] Wednesday, June 23, 2010 1:03:12 PM | |
You guys should really do Nostradamus justice by doing a true tour of it. Doing the whole album, front to back, with an accompanying orchastra. Even if it was just a few shows, I would travel to see that!

-Cody
P.S. In my opinion, the new album is your best ablum, cheers!
| | |
| --- | --- |
| [Jeanine] Thursday, June 03, 2010 9:08:01 PM | |
You guys look great behind those shiny statues they call Grammys.
| | |
| --- | --- |
| [MattPriestFan] Tuesday, May 18, 2010 8:39:40 PM | |
So I've always loved the song "Wild Nights, Hot and Crazy Days" by Judas Priest. It's powerful, it's up-beat, and it's got all the makings of a hardcore awesome song. But I can't find a single live version of the song, or even a guitar tab of the song. I think it would be awesome if Judas Priest would do more with that song. It would kind of be a novelty, as I don't believe I've ever heard of them playing it live.
| | |
| --- | --- |
| [judaspriestlass] Wednesday, May 05, 2010 6:03:48 PM | |
Hi guys. Have loved you boys from when I was 13 and was gutted
at 41 when you cancelled your NZ show....Please please please come to see us down under in Kiwi land next world tour...pleaassssse with sugar and the best icecream you will ever taste on top!
Cheers Ris
| | |
| --- | --- |
| [JudasPriestMAN] Friday, April 23, 2010 2:20:02 PM | |
The Priest needs to go on a full out Canadian tour, haven't see you since 2005 please come to and tour and have some stops in B.C.
| | |
| --- | --- |
| [Tyrant] Tuesday, March 16, 2010 4:41:26 AM | |
Edited at: Tuesday,

Hi Guy's, and the lovely Jayne..

Just a quick question to Jayne. Can we , or perhaps just me LOL pls get some pics of you, Jayne, you are a fox
.

I know this is alittle cheeky of me, but, what the hell !

Tyrant ..

Never turn your back, on the Ripper! T.O.


March 16, 2010 4:51:17 AM
Edited at: Tuesday, March 16, 2010 4:52:24 AM
| | |
| --- | --- |
| [scottyboy1977] Friday, February 26, 2010 7:10:12 AM | |
Just curious as to when the next tour is. You guys kicked ass last year and I want to see the Priest again! : )
| | |
| --- | --- |
| [Head banger] Friday, February 12, 2010 12:58:58 PM | |
| | |
| --- | --- |
| [hotlegs] Friday, February 12, 2010 12:57:11 PM | |
i just want to wish my best favorite men

of priest a happy metal valentine's day from lisa williams.
[Show/Hide Quoted Message] (Quoting Message by Ken 8706 from Friday, February 12, 2010 12:20:58 PM)
| | |
| --- | --- |
| [Ken 8706] Friday, February 12, 2010 12:20:58 PM | |
Congratulations Guys! Well deserved award.

Now lets keep it rolling in 2010. How about an update on the British Steel DVD!.!

Long Time Fan,
Ken

| | |
| --- | --- |
| [Fishu] Monday, February 01, 2010 10:08:29 PM | |
Felicidades por el grammy!! ;)
| | |
| --- | --- |
| [acolyte55] Sunday, January 31, 2010 11:56:07 PM | |
great times are ahead lads , congratulations!!!!! vindication for all your hard work and your eternal fans!
| | |
| --- | --- |
| [MetalPixie] Sunday, January 31, 2010 10:08:14 PM | |
Congratulations to the Grammys for FINALLY giving the greatest metal band of all time the respect you deserve!!
Rob - class and professional as always ... and quite dapper in the outfit (love the razor necklace!!).
Scott - how fun to see you sprint down the aisle and up the stairs ... yet defer to Rob for the acceptance speech.
Love you all - and so proud to be a Priest fan!!!
See you 'round the next tour!!
| | |
| --- | --- |
| [Tigress] Sunday, January 31, 2010 9:17:06 PM | |
Congrats on the Grammy guys! Next stop, R&R Hall of Fame! Hail to the Gods!
| | |
| --- | --- |
| [Anders Haneskog] Wednesday, January 20, 2010 2:03:14 PM | |
Okay, time to get that confy butt out of the cozy armchair in front of the warming open fire in the living room. Yes, go up now, let the swinging bones fly ya to the home-studio and get some riffs done. Call the other guys for a serious writing sessions with an aim to create the new Mastersleeze from the Guys of Steel - if you please.
Yes! Do it now!
Up from that soothing old armchair and get going! Must!

I want a little bit of Metal and Roll on this album!

Nostradamus was great! Must reach even higher up with the new album!

No more logs on the fire!
| | |
| --- | --- |
| [hellrider 31038] Saturday, January 16, 2010 2:31:31 PM | |
FEELING THE MASSIVE TOTAL INTENSE RUSH OF POWER OF THE NEXT ALBUM (METAL MONSTER) METAL ATTACK.HARD CORE IN YOUR FACE,FIST RAISING HEAD BANGING,RIP YOUR FACE OFF SCREAMING(MIGHTY PAAAAAAAAAAAINKILLLLLLLLLLLER STYLE JUDAS PRIEST HEAVY METAL MONSTER AAAAAAAAAAAAAAAAAAHHHHHHHHHHHHHHHHHHHHHHHHHHHHHHHHHHHHH.FEEL IT RUSHING THROUGH ME.AND YOU COUNT ON ME TO BUY ALLLLLOOOOOTTTTT OF COPIES

JUDAS PRIEST HEAVY MEEETTT TTTAAALLL



| | |
| --- | --- |
| [astarup] Saturday, January 16, 2010 3:07:45 AM | |
Hey guys
Any chance of a concert/concerts with you playing the entire Nostradamus?
I seem to remember something about you wanting to do a show in late 09 early 10 ?
But maybe you changed your minds?
Annette
| | |
| --- | --- |
| [metalgdz4evr] Wednesday, January 06, 2010 5:55:46 AM | |
HAPPY HOLIDAYS TO THE GREATEST BAND IN THE WORLD... JUDAS PRIEST.. HOPE YOU ALL HAD REALLY GREAT HOLLIDAY.. I WANTED TO FIND OUT IF YOU WERE GOING TO FIND YOUR WAY UP TOWARDS FAIRBANKS ALASKA AT ALL IN 2010??? FOR THE FIRST TIME SINCE I WAS 15 YRS OLD I HAVE BEEN GOING TO YOU SEE YOU GUYS IN CONCERT, SINCE I CAME UP HERE FOR THE MILITARY, I AM NOW 42 YRS OLD, I HAD TO MISS YOUR CONCERT BACK IN MY HOME TOWN OF HARTFORD CT... I WAS BESIDE MYSELF... PLEASE PLEASE PLEASE IF YOU CAN FIND IT IN YOUR HEARTS TO WORK YOUR WAY TO FAIRBANKS ALASKA OMG THAT WOULD MAKE MY LIFE COMPLETE.. KEEP ROCKIN FOREVER YOU GUYS ARE THE GREATEST..... THE METAL GOD FOREVER!!!! PRIEST FOREVER!!!! I AM YOUR BIGGEST FAN..

LOVE YOU ALL
SHARI
| | |
| --- | --- |
| [QT] Friday, December 25, 2009 10:33:14 AM | |
Merry Christmas to my Dear Metal Gods!
Have a Happy & Safe x-mas!
Thank you for all your hard work in 2009!
Lots of Love,
Tina (QT)
P.S. Please come back to Calgary, Alberta Canada.
| | |
| --- | --- |
| [Judas Lover***] Monday, December 21, 2009 12:01:21 PM | |
Im back again i want to know if theyre going to south america
i want to save money to go there and see u guys again
| | |
| --- | --- |
| [hellrider 31038] Wednesday, December 09, 2009 7:28:45 PM | |
BRING ON THE HARD CORE PRIEST SCREAMING IT OUT WITH MY STUDDED WRISTBANDS ON AND FIST IN THE AIR
SINCERLY ONE OF YOUR DEFENDERS OF THE JUDAS PRIEST HEAVY MEEETTT TTTAAALLL FAITH THE HEEEEELLLLLLLLLRRRRRRRIIIIIIIIDDDDDDEEEEEERRRRRRRR

HARD CORE PRIEST HARD CORE PRIEST HARD CORE PRIEST HARD CORE PRIEST
BRING IT ON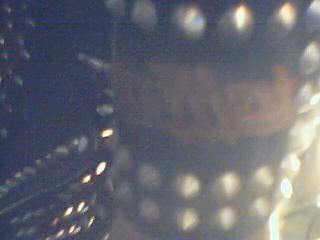 | | |
| --- | --- |
| [Ken 8706] Wednesday, November 11, 2009 12:18:29 PM | |
Hello Boys and Jayne,
ANY news on the release of the DVD British Steel '09 show?
Cannot wait! Hope there is some cool sound check stuff included
like the "Live in London" DVD.
Enjoy your winter and hope to see you all again supporting a smokin' hot new CD in 2010/11!

Long Time Fan,
Ken
| | |
| --- | --- |
| [KILLING_MACHINE] Wednesday, October 28, 2009 4:14:23 AM | |
Aloha!
Another year has passed, and thoughts of my 5 favorite musicians have always been in my mind. Just want to wish the 2 best guitarists a rocking birthday! I really miss all of you! Haven't seen you since 1986! But I am still faithfully defending the faith! I will be a defender forever! Rock Forever! Please consider returning to Hawaii soon!

Happiest Birthday Wishes!

Aloha from Hawaii,
ronda (eternal defender of the faith)
| | |
| --- | --- |
| [Chris 12631] Tuesday, October 27, 2009 8:04:23 AM | |
HAPPY BIRTHDAY KEN!!
We wish you the best of luck and hope
you´ll enjoy a nice birthday party today.

Best wishes,
Chris & Family
| | |
| --- | --- |
| [marmie] Thursday, October 22, 2009 5:01:19 AM | |
Hi,Metal Gods!!I went to your concert in Kobe and Nagoya.
Let me thank you for giving us wonderful shows.I hope you enjoyed it,too.
I could never thank you enough...Please come back to Japan soon